Workday Adaptive Planning / Adaptive Insights Demo
Watch a 20-minute demonstration of key features
Tired of repeating the same budget cycle over again? Need more business collaboration rather than leaving the budget to the finance team? Want to change the way you plan and give it real meaning?
Workday Adaptive Planning is a market-leading cloud enterprise planning solution that enables finance teams to plan more accurately and dynamically, driving better business decisions. To showcase how the solution works, QMetrix Principal Consultant, David Huynh, has put together a 20-minute demo which provides an overview of its key features.
Workday Adaptive Planning Demo – click play
The above video provides examples that demonstrate how Workday Adaptive Planning enables you to achieve these:
Review performance on interactive dashboards and drill down into the detail
Perform what-if scenario modelling and see direct impacts to the financials (P&L, BS and CF)
Drill through to underlying budget assumptions and transactions from dashboards, reports or input sheets
Ability to both plan and analyse using the interface of your choice including Excel
Integrate with source systems so you always have the latest data on hand – connect and import from spreadsheet, cloud or on-premise data sources such as with GL, ERP or CRM applications
Re-forecast with speed without compromising on the detail
Plan from the bottom up or top down
Integrate with Microsoft Office to create customised management and board reporting packs

Workday Adaptive Planning makes enterprise planning easy, powerful and fast.
"Workday Adaptive Planning is fast and easy to use. It has the same look and feel of Excel, without the usual pain points associated with Excel. The teams are more engaged in the budgeting process, which is a significant win given the typical challenges organisations face when it comes to having the wider business involved in budgeting."
"Making the shift from Excel spreadsheets to Workday Adaptive Planning has been a game changer. It has eliminated the time it takes to do simple tasks. Reports that were cumbersome can now be done with the click of a button. We can make changes live and see the impact of it straightaway."
Ross Kerr
Senior Management Accountant, MessageMedia Group
Easy. Powerful. Fast
Market-leading cloud planning solution
Take budgeting and planning to the next level.
Learn how these organisations did it.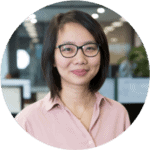 Ventura Bus Lines needed to rebuild their financial planning system to meet government and bank requirements. Learn how they did that and transformed an underperforming system.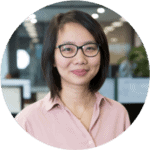 Fonda needed new capability for consolidating, reporting, budgeting, forecast and financial modelling. Learn how they did this in just 6 weeks with Adaptive Insights.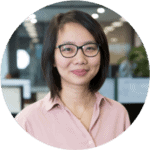 Outdated applications, lack of support, a static budget and error-prone spreadsheets were a part of the Royal Australasian College of Surgeons' budgeting and planning process. Learn how they changed this with Adaptive Insights.
"Workday Adaptive Planning has been able to deal with our complicated financial model impressively and QMetrix's work exceeded our expectations. The software works seamlessly and fast. I love it."
Dora Borg
Senior Financial Accountant, Ventura Bus Lines
"We were nowhere, then 6 weeks later we had the Adaptive Insights system in place for budget writing. I can't think of a system you can implement quicker than that – especially one of such sophistication. We have full confidence that our numbers are right, and we can do so much more now. For a finance person, that's just amazing."
Peter English
Financial Controller, Fonda
"The absolute show stopper for us was moving from a monthly reporting cycle to allowing business managers to run their own reports and see the data in real time, whenever they choose."
Adam Shepard
Finance Manager, Royal Australasian College of Surgeons
Is Workday Adaptive Planning the solution for you?
Let's take a deeper dive. Talk to us about the challenges, possibilities and pricing, see a personalised demo or undertake a proof of concept.