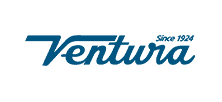 If you live in Victoria, Australia, there is a high chance you have been on one of Ventura Bus Lines' buses. Since its beginnings in 1924, the business has grown to become the largest privately owned bus company in Australia.
Ventura Bus Lines traditionally budgeted using Excel spreadsheets, but upgraded to Workday Adaptive Planning (formerly known as Adaptive Insights) which is a more sophisticated system. They needed a partner who could:
Build complex models to meet government and bank requirements
Transform an underperforming system so it would actually be usable
QMetrix worked with Ventura to meet urgent government and bank requirements, then rebuild their financial planning system so it is now fast and reliable. It has made budgeting, forecasting and planning much easier.
Dora Borg, Senior Financial Accountant at Ventura Bus Lines says, "Workday Adaptive Planning has been able to deal with our complicated financial model impressively. It works seamlessly and fast. I love it.
"QMetrix came on board, listened to what we needed and remodelled our requirements which exceeded our expectations. They are a delight to work with; their professionalism and positive approach is to be commended. I would recommend them without any hesitation."