With Workday Adaptive Planning / Adaptive Insights, there is a better way to budget and plan
Workday Adaptive Planning is a leading cloud technology used by over 6,500 organisations globally. It enables the office of finance to do better budgeting, forecasting, reporting and planning, and improve organisational performance.
Are you bogged down by arduous and manual budgeting?
Does budgeting season always seem like a mad frenzy? As fellow finance professionals, we understand. To get the job done, it can be hard to get stakeholder collaboration and the process is often simplified or rushed. Then, there is the frustration of consolidating piles of spreadsheets – often with broken formulas.
So much time is spent on data collection, which can become outdated. It leads to a reactionary mindset and delays in key decision making. But this doesn't have to be.
Move from spreadsheets to strategy
With Workday Adaptive Planning, your finance team can avoid time consuming reporting processes and data inaccuracies that typically plague Excel based reporting. You can take the lead in keeping key stakeholders abreast of financial performance in a collaborative, comprehensive and continuous way.
Created by an ex CFO for finance professionals, Workday Adaptive Planning is the world's first business planning cloud. Easy, powerful and fast, it empowers you and your finance team to better manage your business and make smarter decisions.
How QMetrix can help your business grow with Workday Adaptive Planning
QMetrix are a Workday Adaptive Planning (Adaptive Insights) Preferred Gold Partner.
Talk to us about pricing, see a personalised demo or undertake a proof of concept.
We provide end-to-end solutions from analysis to design and delivery.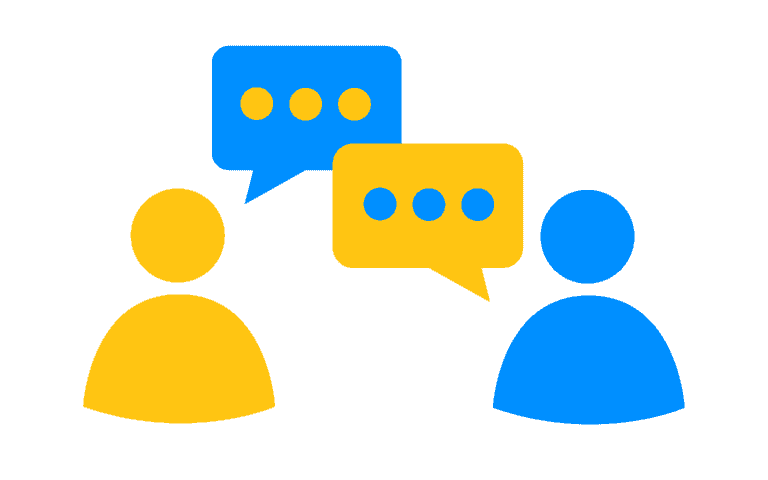 We understand your business objectives and share our finance knowledge so you can plan with insight and drive performance.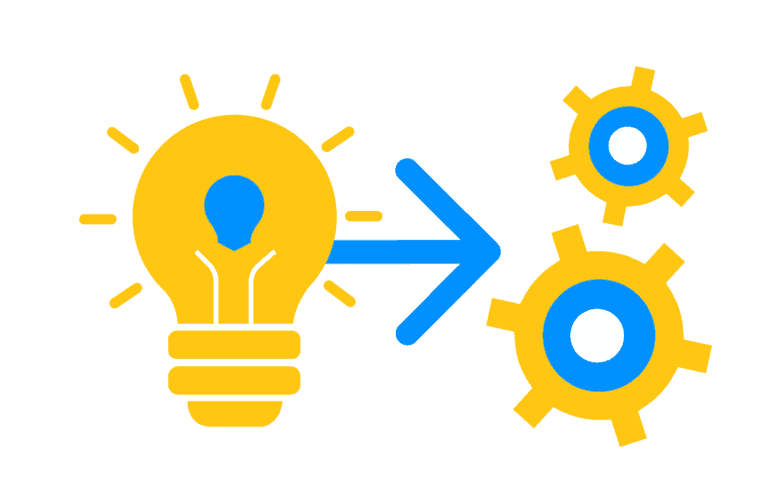 Using best practice, we design and build your planning and reporting models, considering the scope and outcomes that deliver the greatest value for you.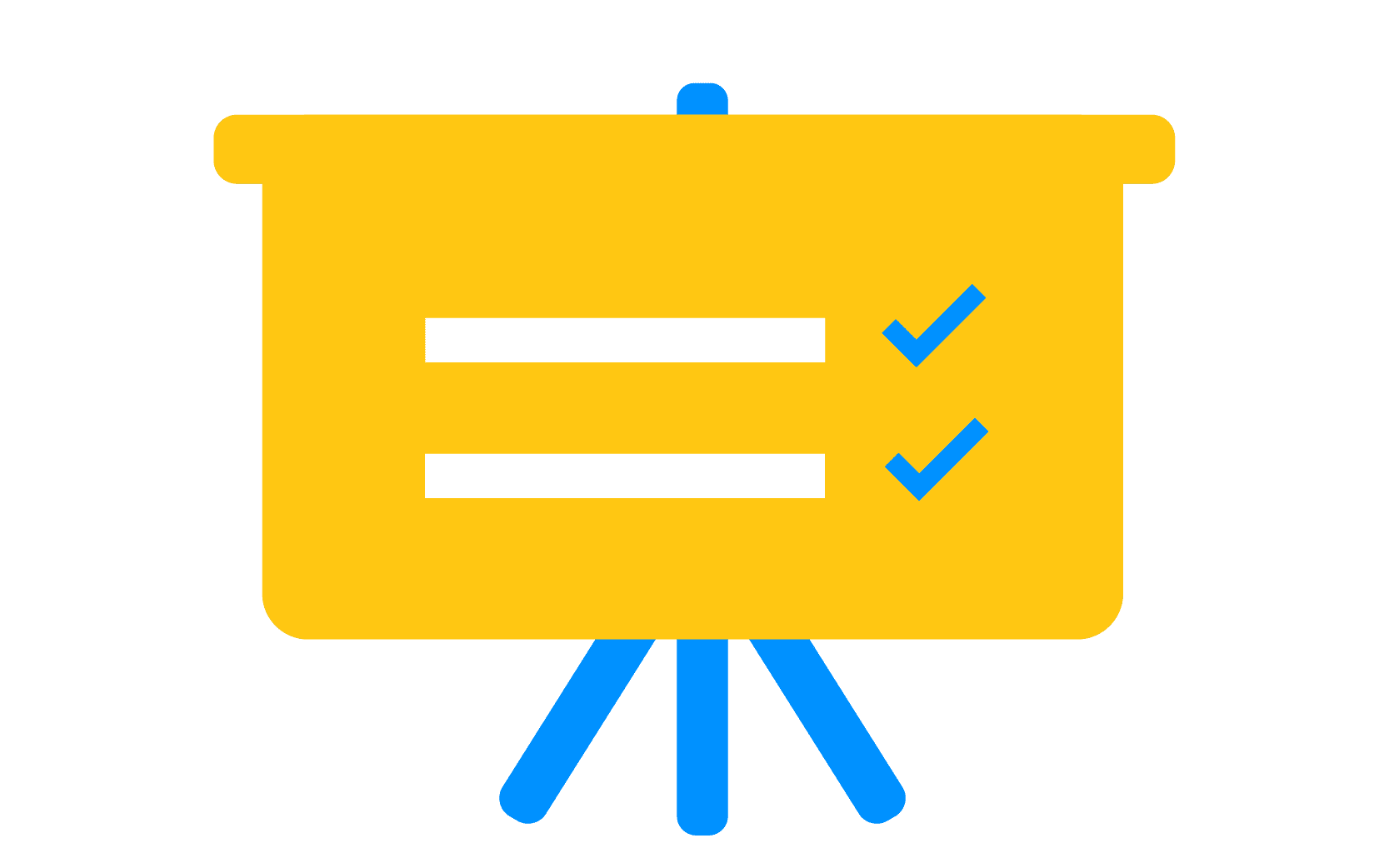 To ensure your finance team can manage the Workday Adaptive Planning solution, we provide training and ongoing local support.
Workday Adaptive Planning Health Check service
If you already have a Workday Adaptive Planning instance: Does it perform slowly or have poor user uptake, models that are no longer fit-for-purpose, or limited reporting capability? Do you and your team lack knowledge on how to use the solution, and want to know what more can be done?
QMetrix provides a Workday Adaptive Planning Health Check service where we review your instance and propose steps to optimise your instance so it continues to deliver value for your organisation.
Explore Workday Adaptive Planning features –
enabling corporate performance management
for the office of finance and beyond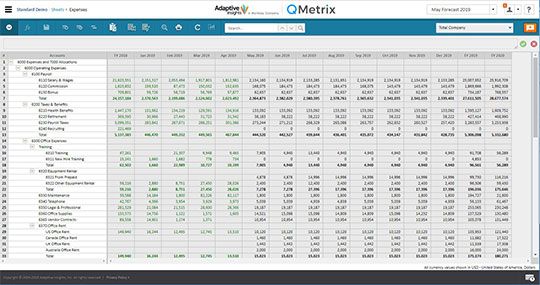 Budget, plan and forecast with an intuitive Excel-like web application
Workday Adaptive Planning / Adaptive Insights offers a leading cloud-based budgeting, forecasting and financial planning software for sales projection, cash flow projection and balance sheet forecasting.
The planning and forecasting engine enables powerful financial modelling with an easy-to-use, drag and drop interface. You can create scalable driver-based models such as revenue, expenses, capex, opex, payroll across budgets, forecast and long-range plans.
With its Excel-like interface and modelling capabilities, it is intuitive for finance professionals to use, while also having all the controls of an enterprise collaborative application.
Gain business intelligence – analyse easily with dashboards and reports
With this easy-to-use platform you can customise dashboards with data visualisations like dynamic charts and graphs, and provide management reporting.
Create customisable dashboards with drag and drop (no coding required)
Analyse on the fly with interactive drill down features
Slice and dice management and financial reports – split reports to cost centre owners in various formats
Visualise KPIs as well as access the underlying data
Centralise and share key metrics and visualisations
Create Board Pack reporting via an Excel, Word and PowerPoint add-on
Deploy and access across multiple devices
Trigger emails based on metrics

Empower stakeholders with dashboards and reports they can interact with and personalise, and give executives visibility on performance and results with speed and ease.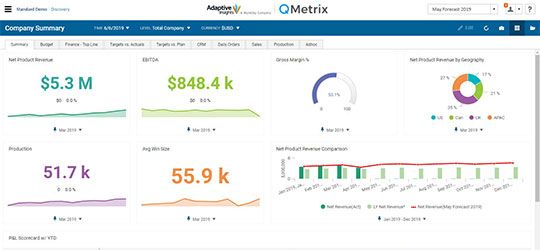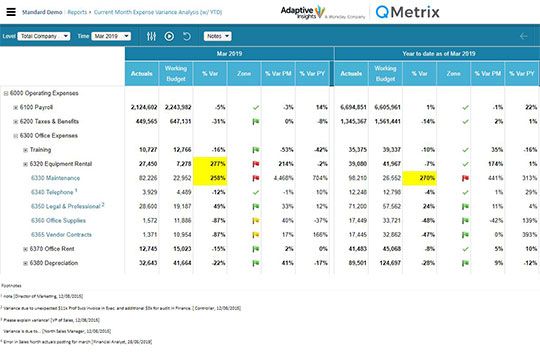 Publish the latest reports in Microsoft Office quickly
Create reports, board books and presentations with Microsoft Excel, Word and PowerPoint. Once you customise your reports, you can refresh your latest figures – be it actuals, budgets or forecasts – with just the click of a button.
It significantly speeds up the month end close and reporting process as all the trusted data, facts and figures are updated when you change to a new month.
This leaves the finance team to simply focus on the value-add commentary and variance discussion.
Seamlessly integrate with multiple data sources
Workday Adaptive Planning / Adaptive Insights integrates seamlessly with standard and custom data sources, in the cloud and on-premises.
These include ERPs, CRMs, GL, proprietary and data warehouse sources like Microsoft Dynamics, Xero, MYOB, NetSuite, Workday Financials, SAP, Finance One, Pronto, Sage Intacct and Salesforce.
When data flows automatically between systems, you save on manually pulling and importing sheets, and know your data is reliable and accurate. You also won't need IT to manage your data.
Learn how we connect Workday Adaptive Planning to source systems here.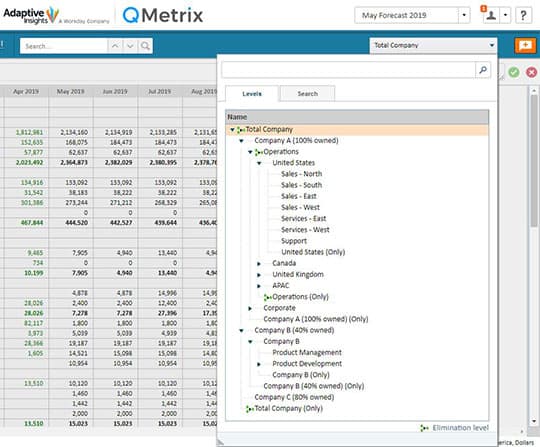 Accelerate financial consolidation in an easy-to-deploy cloud service
Reporting for multi-entity organisations with complex structures is already a time consuming and tough enough job, so imagine trying work that same logic into your budgets, forecast and what-if analysis.
Workday Adaptive Planning / Adaptive Insights assists organisations with multiple entities in handling intercompany transactions and eliminations. It does automatic consolidation of each contributor's budgets, then rolls up and summarises based on defined structures.
It considers the intricacies involved with your actuals, budgets and forecasts. This includes when:
The percentage interest in one or more entities changes up or down, or from controlling to non-controlling etc
Reclassifying accounts when consolidating the subsidiary's GL to the parent's GL
There are changes to elimination and allocation rules
Exchange rates must be considered for multinationals
Adding new entities through takeovers and mergers

With Workday Adaptive Planning / Adaptive Insights you can look forward to a streamlined, collaborative, transparent, accurate and speedier financial close.
Prefer to watch? See Workday Adaptive Planning features in action
Explore more Workday Adaptive Planning features through short video demos, use cases for specific industries, and case studies from organisations who have used Workday Adaptive Planning in Australia and abroad.
"I can't think of a system you can implement quicker than Workday Adaptive Planning – especially one of such sophistication. We now have full confidence that the numbers are right, and we can do so much more now. For a finance person, that's just amazing."
Peter English
Financial Controller, Fonda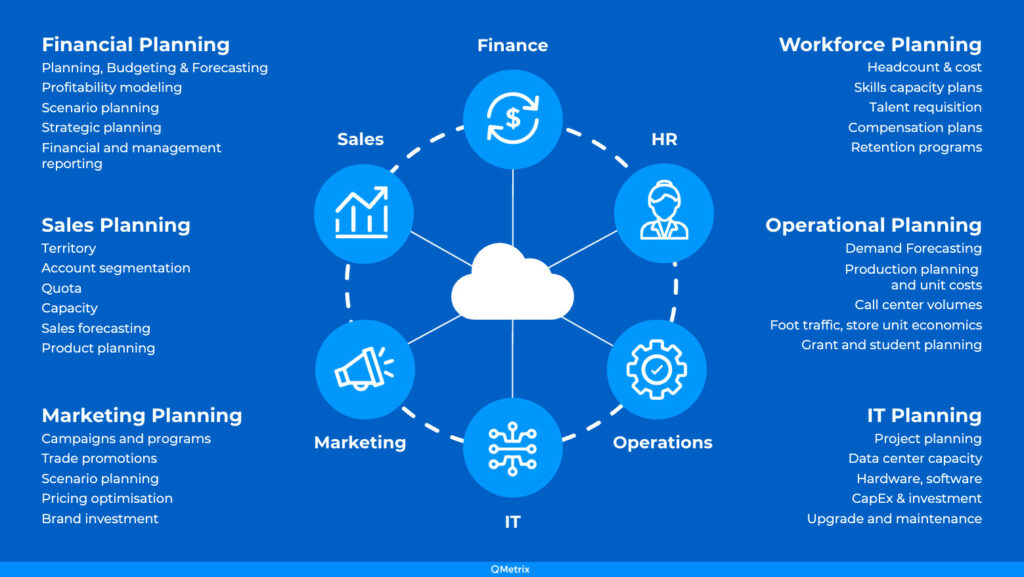 With holistic, company-wide planning, you can involve everyone and get a comprehensive, interconnected model for the entire organisation. 
Finance orchestrates that process and can drive strategic planning that adds value.
Workday Adaptive Planning enables the office of finance to do this more efficiently and effectively.
See how Workday Adaptive Planning / Adaptive Insights puts planning, forecasting, analytics, financial consolidation and reporting at your fingertips.
See Workday Adaptive Planning in action
Why Workday Adaptive Planning?
With Workday Adaptive Planning (Adaptive Insights), you can spend less time on spreadsheets and more time on strategy.
Easiest to use and deploy CPM and BI suite – no IT required
Comprehensive web and Microsoft Office reporting – create compelling visuals quickly through drag-and-drop dashboards and scorecards
Intuitive Excel-like interface
6,000+ customers worldwide
Scalable
Comprehensive online help, knowledge based and e-learning training portal
Anytime, anywhere access on the web and mobile – stakeholders have better visibility into business performance
Get 100% consistent, integrated and timely data – for faster, accurate, more agile decision making
#1 in Customer Experience, rated by Forrester
Making the 18-month rolling forecast a reality
The South Australian Cricket Association ran an annual budget on a spreadsheet-based model. There were issues with version control, efficiency and integrity. Learn how they:
Improved user collaboration on a cloud-based system
Now use one platform for reporting, variance analysis and planning
Plan forward with an 18-month rolling forecast
Frequently Asked Questions
"Workday Adaptive Planning has been able to deal with our complicated financial model impressively and QMetrix's work exceeded our expectations. The software works seamlessly and fast. I love it. "
Dora Borg
Senior Financial Accountant, Ventura Bus Lines
QMetrix – partnering with the office of finance to implement Workday Adaptive Planning
Why choose Workday Adaptive Planning, and why choose QMetrix as your implementation partner? Our team of experienced consultants have worked with dozens of clients over the years to deliver successful outcomes, and many have recommended us through word-of-mouth.
We have a proven methodology, deep expertise and strong partnership with Workday. Our clients receive dedicated support throughout the whole process from design to delivery. Learn more about these factors for success in our Capabilities Statement. 
Some of our Workday Adaptive Planning clients
It's time to budget and plan in a way that is easy, powerful and fast.
Let's move from spreadsheets to strategy.