Workday Adaptive Planning videos
Easy, powerful and fast, Workday Adaptive Planning (formerly known as Adaptive Insights) makes budgeting, forecasting and reporting better for finance teams and the wider organisation. Learn how it works through videos on this page.
Start the journey to active planning
Active Planning: An Alternative to Static Planning
Thriving in today's competitive environment requires world class business planning – this is where Workday Adaptive Planning comes in.
Collaborate with your organisation with powerful tools that enable planning, reporting, and analysis that flow automatically from a trusted source of data.
See key features of Workday Adaptive Planning in one place
What can you do with Workday Adaptive Planning?
An overview of solution features
Balance Sheet and Cash Flow planning
See how to create fully integrated financial statements for a complete view of performance. With Workday Adaptive Planning, they can be streamlined and automated.
Interacting with web-based sheets
The intuitive spreadsheet-like interface in Workday Adaptive Planning is familiar to Excel users, but better – with the power and security of a database.
Financial management: Plan, model and analyse your business
See how interactive dashboards improve your planning and budgeting. In this example, we identify shortfalls that are high level, drill down into actual results and plan targets to understand the root cause.
Streamline your Financial Close
Accelerate your Financial Close with real-time consolidation, automated intercompany eliminations and more.
Better expense management
Get full visibility into expenses and access key cost drivers so you can better manage spend. 
Profitability analysis
See how Workday Adaptive Planning gives you deep, real-time insights into what drives your profitability so you can improve decision-making.
Stronger capital management
Budget CapEx items, see the effect on all financial statements, track expenses with dashboards and reports, and manage the approval process with Workday Adaptive Planning's real-time capabilities.
Revenue Management solution
The Adaptive Revenue Solution paves the way to revenue lifecycle management so you can make data driven decisions. See how you can more accurately predict revenue and better align your plans with goals.
Quality, customised reports
Workday Adaptive Planning's reporting solutions make it easy to create ad-hoc reports, board packages and narrative or management reports. Update the reports with a few simple clicks and publish them in Microsoft Office programs or other formats.
"Instead of implementing a solution on a grand scale, we wanted to de-risk the project by doing a phased implementation. QMetrix was able to offer a more customised, bespoke way of starting with the solution before adding to it. This really appealed to us and our needs. "
Struan Richards

Group Finance Manager, IGO
Workday Adaptive Planning demos
A deeper dive into specific features of the software
An overview – foundational elements of Workday Adaptive Planning
In this video we introduce the core concepts and building blocks of Workday Adaptive Planning.
Version Management
Version Management is one of the most widely used functions of Workday Adaptive Planning. It enables users to cut and create different budget versions and forecast versions and roll them over. This includes creating long range plans, strategic plans and what-if-scenarios. 
Multi-dimensional planning
Multi-dimensional planning is commonly used for driver-based modelling where you are planning at a more granular level. This is done through a "cube sheet" – similar to a large pivot table in Excel, but better and easier.
How to create waterfall charts
Learn how to create waterfall charts to explain variance, from the Director of Finance at Workday Adaptive Planning.
Workday Adaptive Planning
solutions for your industry
Find out how the solution works across a wide range of industries to address unique challenges
Scenario Planning for Healthcare
Top down, driver-based plans: patient days, bed utilisation, staffing ratios
Bottom up planning at job level
Real time reporting
Scenario Planning for Not-for-Profit
How to create multi-year grant planning
How to manage program and project expense budgeting
How to set up membership and events modelling
Scenario Planning for Retail
How to measure category margins against same stores
How to optimise inventory so you have the right product in the right store at the right time
Scenario Planning for Government / Public Sector
How to set up funding levels and model revenue
How to create decision packages and request lists
How you can set up visual comparisons and reporting
Scenario Planning for Manufacturing
Driver-based revenue planning at the product and sales rep level
How to manage personnel rosters and hiring
How to create a detailed bill of materials and costs
Workday Adaptive Planning User Reviews
What Workday Adaptive Planning users say about their experience.
How Ventura Bus Lines is using Workday Adaptive Planning
Since using Workday Adaptive Planning, the role of Ventura's finance team has changed. They describe the software and process as "so simple yet so powerful". Read Ventura Bus Lines' case study here.
Case studies, demo videos and resources
Want to learn more? Explore more Workday Adaptive Planning features through short video demos, watch use cases for specific industries, and access case studies from organisations who have used Workday Adaptive Planning in Australia and abroad.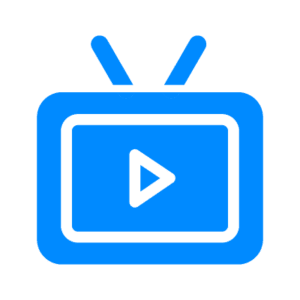 "Workday Adaptive Planning is fast and easy to use. It has the same look and feel of Excel, without the usual pain points associated with Excel. The teams are more engaged in the budgeting process, which is a significant win given the typical challenges organisations face when it comes to having the wider business involved in budgeting."
TasWater
Ready to move from spreadsheets to strategy? Contact us to learn more about the solution. We're happy to answer questions you have, or provide a demo personalised to your specific needs.