The Master Data Management solution recommended by Microsoft – Profisee
Microsoft recommends Profisee as its partner Master Data Management (MDM) solution 
Is your organisation aligned to Microsoft technology but facing challenges with the quality of your data?
"As companies transition their data estate to Microsoft Azure, they need improved visibility and governance of their data assets. Azure Purview helps organisations catalog, classify and govern the broad data estate.
With Profisee MDM, master data can be matched, merged and have data quality enforced across data sources. This combination forms a foundation for data governance that maximises the business value of data," says Mike Flasko, Partner Director of Product Management, Microsoft. 
How does Profisee fit with Microsoft in your data estate?
Learn why Profisee is the best MDM for Azure in less than 3 minutes.
Profisee readily integrates into your existing Azure Data Estate, complimenting these services to deliver high quality data across your organisation. Data Estates within Microsoft Azure flexibly combine data from many different sources such as CRMs, ERPs, legacy applications, and cloud applications.   
However, when the data is simply "tipped" into Azure, information about customers, products, suppliers, providers, etc is often revealed to be of poor quality, incomplete or duplicated. This is a problem. 
So what's the missing piece? 
The missing piece is Master Data Management
Master Data Management can ensure data is usable, trusted, and can be leveraged to fulfil business purposes. How is this done?
Profisee MDM natively integrates with Azure to align and combine data from any source and enforce consistent data standards across all systems the data is drawn from and Azure Data Services. It identifies and resolves data issues (mostly through automated processes, sometimes with the help of data stewards) to match, merge and enrich the data.
This means you can have high quality data that is truthful and valuable. This in turn means you have business intelligence and analytics that you can rely on for decision making.
Microsoft and Profisee go hand-in-hand
Profisee connects to Microsoft business applications and reporting tools, and is available through the Azure Marketplace. 
Profisee provides the industry's first and only containerised PaaS MDM solution for Azure. This deployment option enables companies to deploy Profisee MDM easily and flexibly on cloud and private platforms with minimal application configuration, and with the ability to scale up and down as required. 
Profisee is easy to deploy, integrate and maintain, just like any Microsoft program. It can be PaaS deployed in minutes and integrates with technologies such as Azure Data Factory and Azure Data Catalog.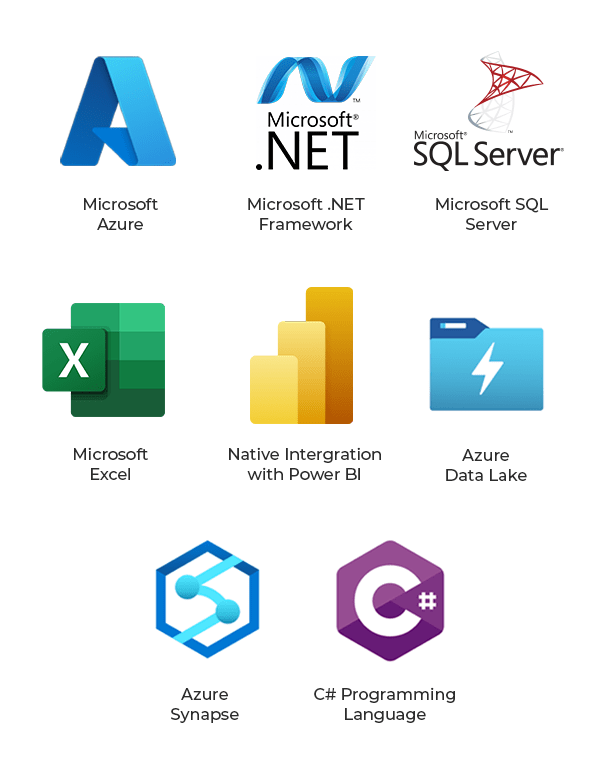 Maintaining high quality data requires data governance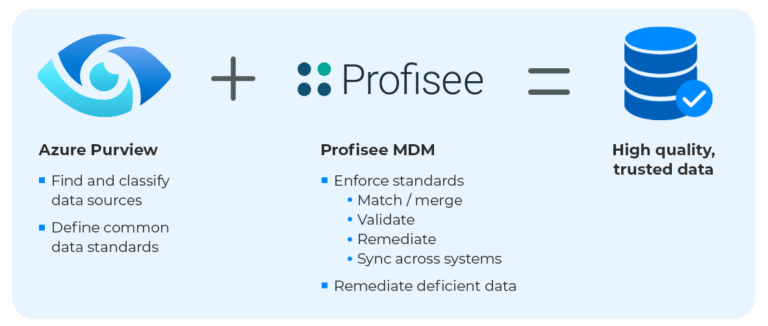 Profisee Connector for Power BI
Many businesses use Microsoft Power BI as a business intelligence tool to access analytics which they can base decisions on. To allow quick access to clean, accurate and trusted data, Profisee has partnered with Microsoft to create a Power BI Connector.  
Key features of the Profisee Connector for Power BI:  
Native functionality:

Out-of-the-box functionality, with no custom coding required.

Intuitive User Interface so data is easy to find and use:

Quickly import data into Power BI with just a few clicks, so you can leverage data directly in Power BI. Simply load data into Power BI from Profisee just like any other data source

Trusted data:

Dashboards are populated with clean, governed and trusted data

Secure:

Users can only access the data they should, thanks to Secure APIs which ensure security settings are brought in from Profisee MDM into Power BI

 
Want to learn how Microsoft works with Profisee?
We can show you how.
Profisee is a Microsoft Gold ISV Partner
As a Microsoft Tier 1 Development and Gold Co-Sell ISV Partner, Profisee is the only data management solution that is natively built on the Microsoft platform. Whether you are using Microsoft Dynamics, Power BI or SharePoint, it is compatible and will provide you with accurate and updated information you can trust. 
"Profisee is our go-to partner for MDM", says the Enterprise Channel Manager of Financial Services at Microsoft. Profisee MDM is the preferred MDM solution by field reps and solution architects. It is known for its ease of use, fast time-to-value deployment and cost effectiveness. 
QMetrix is a certified Microsoft and Profisee partner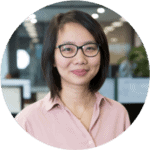 After experiencing disparate data and discrepancies between systems, learn how this energy company turned things around by applying MDM to deliver value.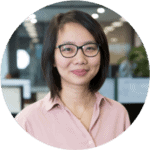 Learn how Cricket Australia leveraged Profisee Master Data Management to merge disparate data, master millions of records and propel their strategy to provide world class fan engagement.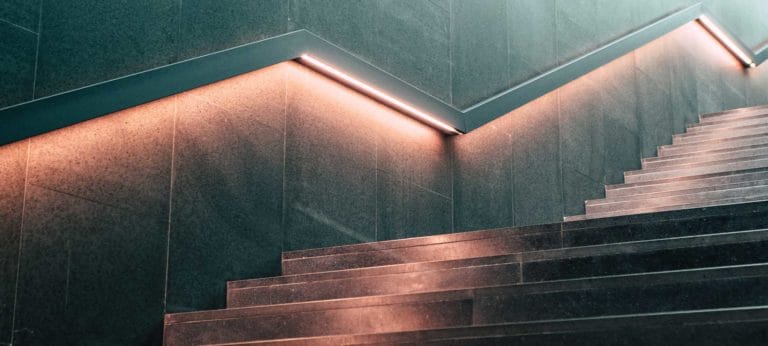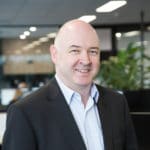 Trying to make sense of a complex enterprise information landscape? Here are 9 practical steps to help your organisation move forward.
Profisee – the obvious choice
for the Microsoft enterprise
Profisee Master Data Management (MDM) can help your organisation fully realise the value of your Azure investments by making high quality, trusted data available as you need it. 
Take away the anxiety associated with implementation and cost when you choose Profisee MDM for your Microsoft enterprise. Request a demo or talk to us about how Profisee can work for your organisation.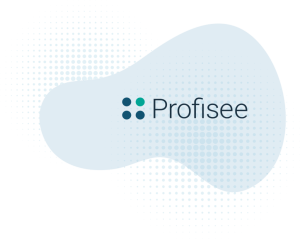 If your organisation is aligned to Microsoft technology but facing challenges with the quality of your data, have a chat with us. We'd be happy to discuss how there could be alignment and if Profisee can help.