Master Data Management that is easy and affordable
Integrate your systems and get a single source of truth your business can trust.
Many organisations have data – but they are not able to truly use it. Often, the data is segregated in different systems, making it hard to pull together and make sense of.
This is really frustrating and it becomes hard for marketing, sales, operations, finance, IT and the C-suite to do anything with the data.
As digital transactions and data grow, businesses are recognising the need for data management systems and governance. A Master Data Management system can help you do exactly this.
With the right MDM solution you can:
Have a single consistent set of master and reference data used by all operating and analytical systems
Analyse data to produce meaningful actionable insights and gain a competitive advantage
Address data security, compliance and governance
Move from reactive to strategic data management
Empower business users to maintain their own master and reference data

Companies who have implemented MDM have seen:
23% improvement in efficiency of managing data
29% improvement in sales close rates
46% greater improvement in customer lead acquisition

*Dun and Bradstreet 2016 The Relationship Data Imperative Whitepaper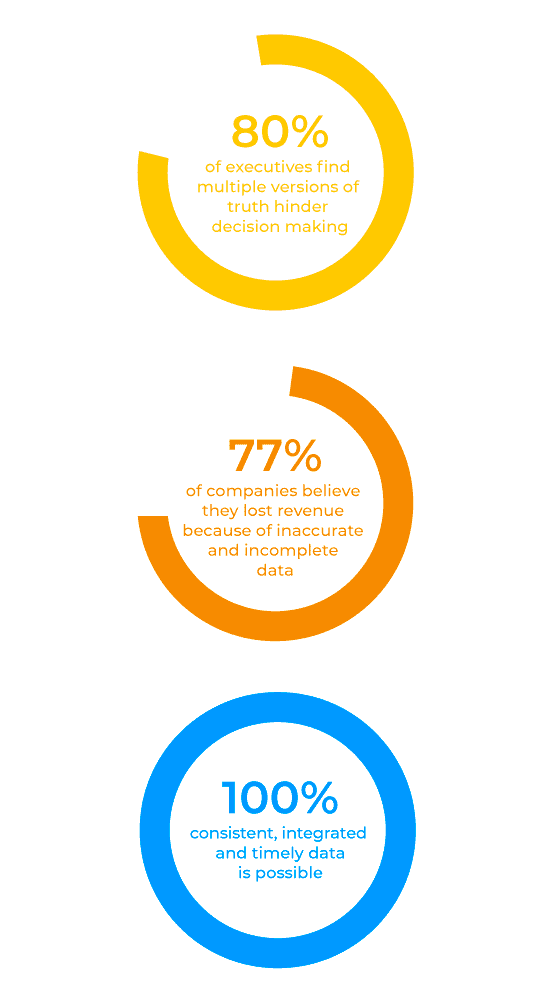 Master Data Management solution
QMetrix works with the fastest growing Master Data Management company, Profisee.
9 Steps to getting started with MDM
As more organisations recognise the need to make sense of a complex enterprise information landscape, Master Data Management is gaining momentum.

While IT and business leaders know they have a problem, many struggle to effectively tackle it with the right blend of organisational change and technology. As a young but rapidly maturing technology area, few stakeholders have direct experience with Master Data Management.

To help you move forward, here are 9 practical steps to getting started with MDM.
Be the master of your data
It's time to make that data work for your team and your customers. Integrate your systems and build a trusted foundation of data.