Workday Adaptive Planning Integration
Get reliable, accurate and faster planning when you connect Workday Adaptive Planning with your source systems
Connect to source systems easily
One of the key strengths of Workday Adaptive Planning (formerly known as Adaptive Insights) is its ability to automatically integrate and source data from any source system, whether it be an ERP, CRM, HR/Payroll etc system.
At QMetrix, we believe the ability to automatically source financial data is a must-have. This is because the benefit of refreshing your financials during month end and having all your reports updated with a simple click of a button is a huge time saver for the entire financial team. In addition, you know the data is accurate and reliable.
Furthermore, the self-service ability to drill through on any number through to the underlying transactional detail to investigate any discrepancy or answer any query is a game changer.
While this integration is available, it doesn't just happen automatically and there is still technical configuration required to ensure all data feeds map in correctly. So how does integration with Workday Adaptive Planning work?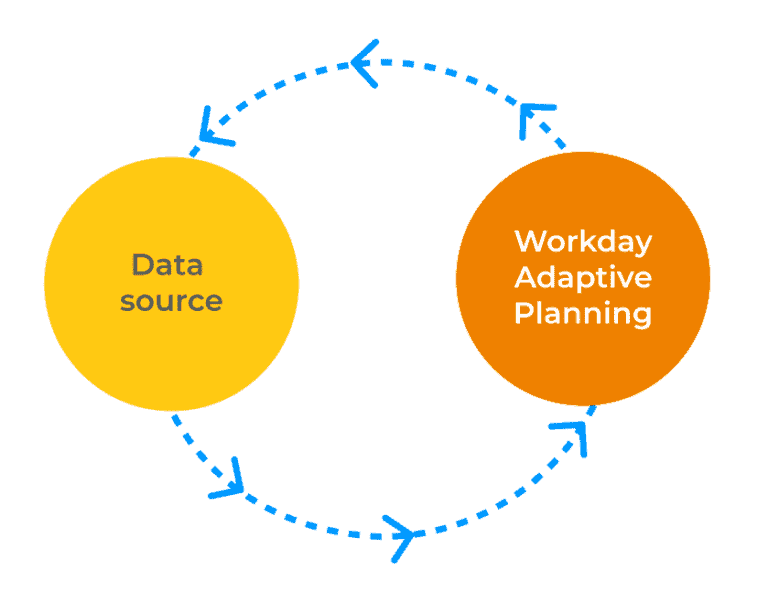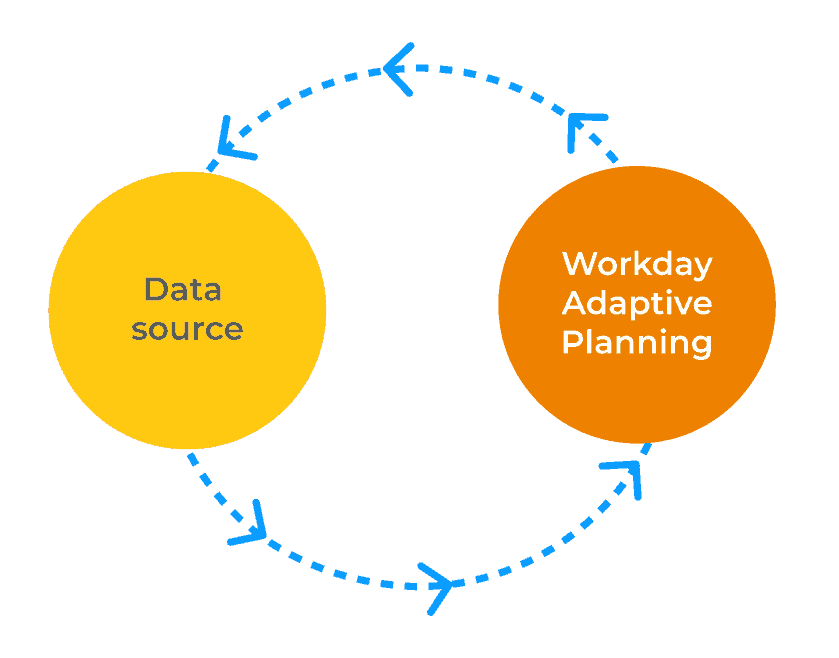 Trusted Workday integration partners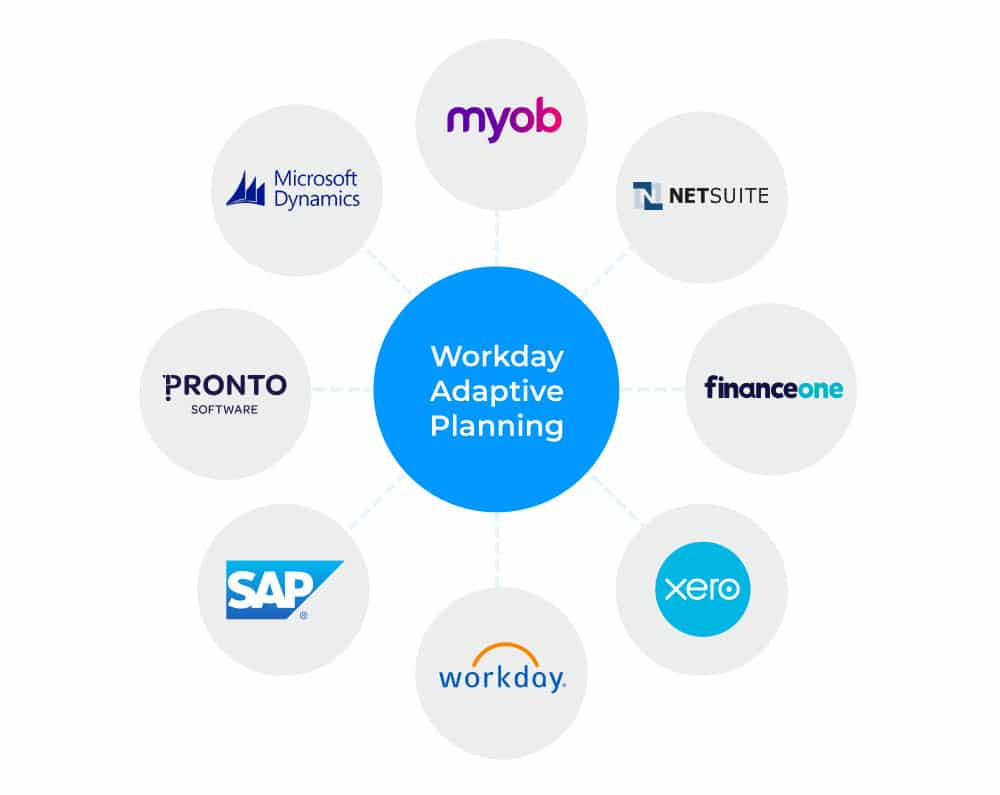 At QMetrix, our focus is on data. Our solutions are centered around the use, capture, organisation and reporting of data at its core.
Our Workday Adaptive Planning practice is supported by a team of data integration experts who specialise in master data management. They bring the technical prowess to our accounting/finance experts.
We have successfully deployed seamless integrated solutions for our clients. A sample of some of the financial systems we have integrated with Workday Adaptive Planning include:
A smooth integration with Workday – here's how
"Workday Adaptive Planning seamlessly integrates with Microsoft Business Central and links financials with non-financials. Since implementing it, there have been huge time and cost savings for cohealth. The speed at which our finance team works to complete daily tasks is now incredible! "
Cathy Williams
Director Finance and Reporting, cohealth
How does integration with Workday Adaptive Planning work?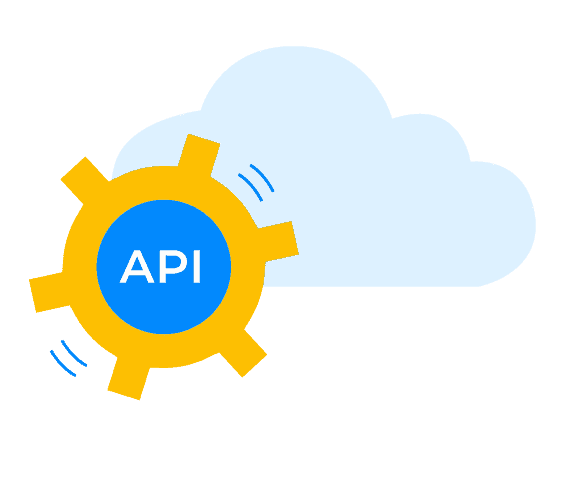 Workday Adaptive Planning supports various ways of connecting to source systems. One of the more common approaches these days, particularly with many core systems moving to a cloud-based model as opposed to the traditional on-premise, is via API (Application Programming Interface).
You may have heard of "REST API". Without getting into the technical details, it is simply a style or approach that is used by most modern cloud providers and allows solutions to interface with it. They enable you to import data to and from Workday Adaptive Planning to other data sources.
Here is just an example of the REST API information that Xero and MS Dynamics publicly provide to help instruct external party technical experts like QMetrix on how to best connect and extract the data required:

As a modern cloud software solution itself, Workday Adaptive Planning supports this approach via its Custom Cloud Data Source (CCDS) connector framework, which ensures a secure and reliable method of connecting to any cloud data source.
Integration with custom cloud connectors
At QMetrix we have developed and tested our own custom cloud connectors. This deep technical knowledge and experience is invaluable when coming up against nuances of each source system and how they have been configured.
No two integrations are exactly the same. Even if the same finance system is used between two organisations, they are often used and configured slightly differently to each other.
QMetrix minimises the risk here as our consultants have deep knowledge and broad experience working with various configurations and setups of ERP and finance systems.
Our consultants understand the back end of various finance systems very well and the key elements and structures that would need to be brought into Workday Adaptive Planning for a successful deployment. Some examples are Tracking Categories for Xero, Global Dimensions for MS Business Central, Department/Classification for NetSuite, and Revenue/Spend Category for Workday Financials.
Our QMetrix custom cloud connectors fast track the integration component of the implementation. Having data integration specialists on our team also ensure any technical challenges or nuances with the source system can be addressed and are supported going forward as source systems are updated.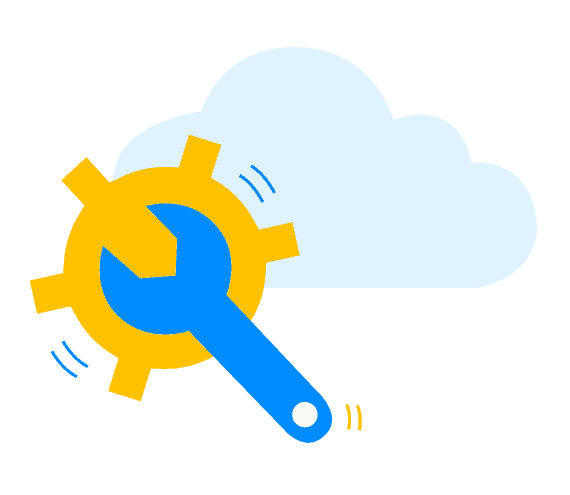 D365 Business Central Connector for Workday Adaptive Planning
QMetrix has developed a pre-built connector that seamlessly integrates Microsoft Dynamics 365 Business Central with Workday Adaptive Planning.
The connector establishes a linkage to the general ledger and various other data points within your D365 Business Central tenancy. It brings through key financial records into Workday Adaptive Planning to drive effective and timely planning and reporting activities.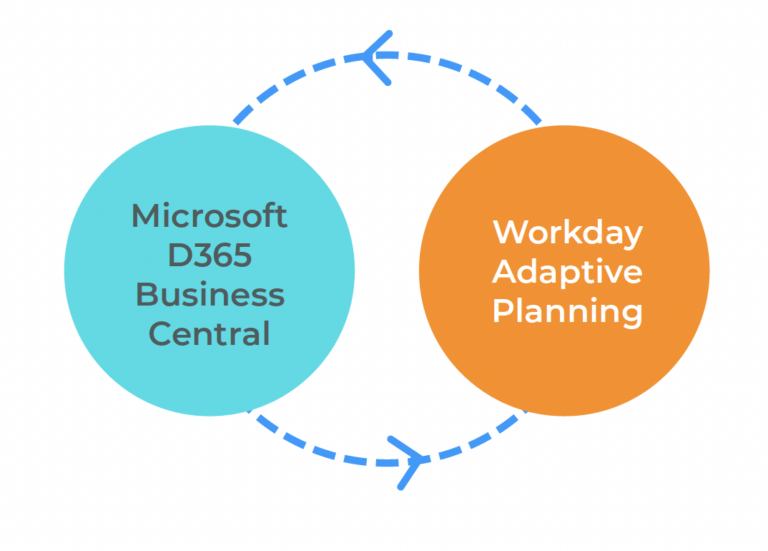 Do fast, reliable and accurate budgeting and planning
If you are evaluating Workday Adaptive Planning and one of your objectives is integrating with your finance system or any other source system, please reach out for a quick discovery call with us.