How cloud-based ERP users can get more from their Financial Planning and Analysis capability
Are you using Microsoft Dynamics 365 ERP or another cloud-based ERP? Learn how you can get more from your Financial Planning and Analysis capability in this video.
Many organisations are well progressed with moving from legacy, on-premises ERP platforms to cloud based alternatives, but significant gaps in Financial Planning and Analysis (FP&A) capability remain.
In this video, we share how Microsoft Dynamics 365 and other cloud-based ERP users can elevate their FP&A function through seamless integration with Workday Adaptive Planning. Learn how to empower your finance team to drive strategy and organisational agility.
Topics covered in this video include:
Seamlessly drive FP&A activity through timely, reliable, and accurate data integrated from D365 and other platforms
Explore must-have capability that will promote effective FP&A
See how the right tools make true collaboration in FP&A a game changer
Demonstration of Dynamics 365 and Workday Adaptive Planning integration and use
Question and Answer with Rocco Bagnato, Corporate Financial Systems Lead at Webjet
Experience seamless integration with source systems
"Since implementing Workday Adaptive Planning there have been huge time and cost savings for cohealth. The speed at which our finance team works to complete daily tasks is now incredible. It seamlessly integrates with Microsoft Business Central and links financials with non-financials, making it a breeze for the rest of the organisation."
Cathy Williams
cohealth
"Workday Adaptive Planning is fast and easy to use. It has the same look and feel of Excel, without the usual pain points associated with Excel. The teams are more engaged in the budgeting process, which is a significant win given the typical challenges organisations face when it comes to having the wider business involved in budgeting."
"Making the shift from Excel spreadsheets to Workday Adaptive Planning has been a game changer. It has eliminated the time it takes to do simple tasks. Reports that were cumbersome can now be done with the click of a button. We can make changes live and see the impact of it straightaway."
Ross Kerr
Senior Management Accountant, MessageMedia Group
A market-leading cloud planning solution
that is easy, powerful and fast
Take budgeting and planning to the next level.
Learn how these organisations did it.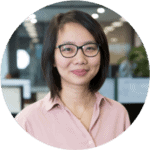 To complement Microsoft Business Central, not-for-profit cohealth brought in Workday Adaptive Planning. Learn how it changed budgeting, forecasting and reporting at cohealth.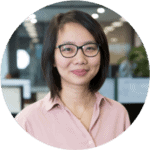 Ventura Bus Lines needed to rebuild their financial planning system to meet government and bank requirements. Learn how they did that and transformed an underperforming system.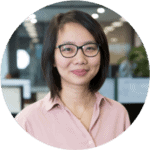 Fonda needed new capability for consolidating, reporting, budgeting, forecast and financial modelling. Learn how they did this in just 6 weeks with Adaptive Insights.
"Workday Adaptive Planning has been able to deal with our complicated financial model impressively and QMetrix's work exceeded our expectations. The software works seamlessly and fast. I love it."
Dora Borg
Senior Financial Accountant, Ventura Bus Lines
"We were nowhere, then 6 weeks later we had the Adaptive Insights system in place for budget writing. I can't think of a system you can implement quicker than that – especially one of such sophistication. We have full confidence that our numbers are right, and we can do so much more now. For a finance person, that's just amazing."
Peter English
Financial Controller, Fonda
Is Workday Adaptive Planning the solution for you?
Let's discuss how it could work with your ERP system to expand your team's FP&A capability. Talk to us about the challenges, possibilities and pricing, see a personalised demo or undertake a proof of concept.