Better lives through natural healthcare,
with better planning through Workday Adaptive Planning

Integria Healthcare inspires people to live better lives through natural healthcare. They bring together the best names in natural medicine to deliver a suite of herbal, nutritional and complementary healthcare products supported by scientific and traditional evidence.
Integria Healthcare's brands include Mediherb, Eagle, Thompson's, Thursday Plantantion and Eureka.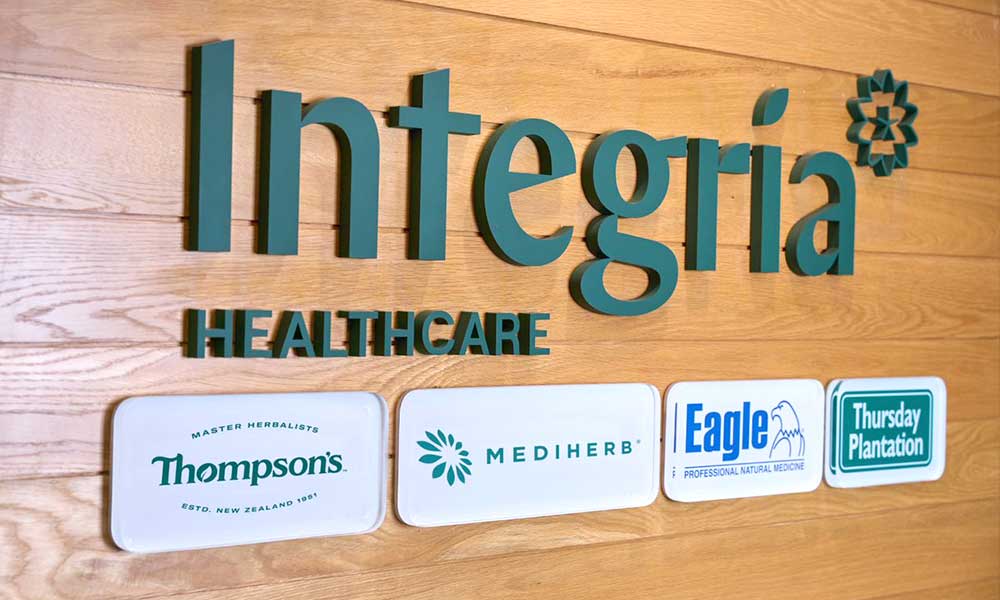 Integria Healthcare had a situation that would be familiar to many finance teams and those involved in the budgeting process. They had 40+ budget workbooks in Excel, with many people involved in the process.
The whole budgeting, planning and forecasting process was tedious and took a lot of time. The Chief Financial Officer recognised things could be done better, and set out to transform the way the finance function operated.
Selecting Workday Adaptive Planning as the solution to facilitate this, Integria Healthcare achieved these results and more:
A more efficient budgeting, forecasting and planning process
Added capabilities of easier scenario planning and rolling forecasts
More seamless collaboration between finance and department heads globally
Plan, edit and audit all in one platform that is owned and managed by the finance team
Joanna Woodbridge, Financial Controller at Integria Healthcare, says, "Our team is global and the real benefit in Workday Adaptive Planning is being able to collaboratively work through the budget and forecast, and immediately see the impact. Consolidation and reporting on this dynamic platform is also much easier than it was before."
Read the Integria Healthcare case study here.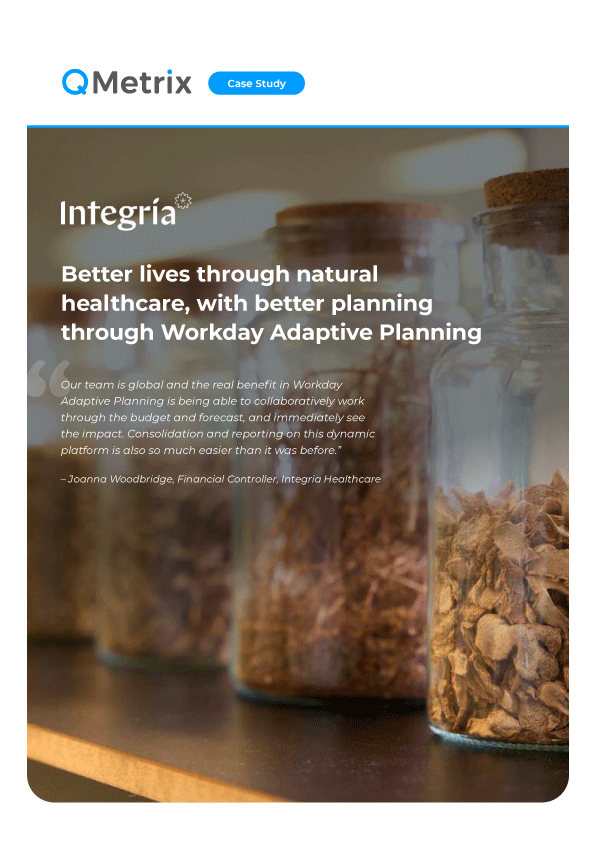 Consulting solution: Budgeting and Planning
Technology solution: Workday Adaptive Planning
Industry: Healthcare