In March 2020, when the seriousness of COVID-19 was realised and lockdowns were first implemented, we did our best to make things work, despite some initial challenges. Nearly 18 months on, most of us are used to this new normal.
What does this "new normal" look like for QMetrix and our community?  
Flexible work arrangements 
Since March 2020 we have spent more time working from home than in the office. To help team members stay connected, enjoy their work, and continue delivering quality outcomes, we have made sure everyone has the right systems, technology and set up. 
Working from home has come with its plus points. For some, benefits of saving on travel time has meant more time to pursue hobbies or spend time with family. 
As vaccination rates rise and restrictions ease, our team will be working from both their home office and the QMetrix office. It will be good to be back in the same space and see each other face-to-face, and have the coffee machine and table tennis area back in action!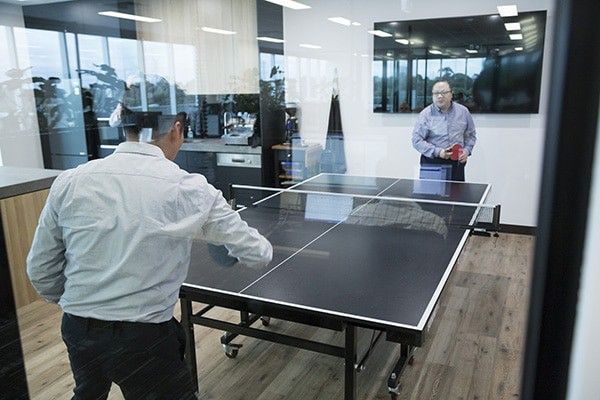 Vaccinations 
In this current phase of the pandemic we are learning to live with COVID-19. Part of that means strengthening our workplace health and safety settings.  
At QMetrix, we constantly review the information available and guidelines from the state government, which means regularly updating our COVID safe plan as needed to comply with regulations.
In line with this, we have followed the advice and one of the best ways to reduce the risk of COVID-19 is to be vaccinated, for the safety of ourselves and our families, clients, and the broader community. As of November 2021, all of the QMetrix team are fully vaccinated with the COVID-19 vaccine.  
Safe work practices 
In addition to vaccinations, QMetrix has incorporated several practices to increase safety and minimise risk for our team and community. 
In line with government regulations and recommendations, we have put several practices in place. These include: 
Creating workforce bubbles where it makes sense to

 

Requiring temperature checks for everyone before entering the office

 

Availing hand sanitiser at every desk

 

Increased cleaning of shared spaces such as the kitchen

 

We welcome clients to visit the office where practical. All visitations must be pre-planned and all visitors are required to present proof of vaccination at check-in to our office. 
As things change, as it always does (pandemic or not), QMetrix will continue to review the information available and make decisions based on what will be safe and for the best interests of our team and community.