Workday Adaptive Planning (Adaptive Insights) is a cloud-based Corporate Performance Management solution that makes planning easy and empowers finance teams to better support the business and drive efficiencies.
Workday Adaptive Planning continues to improve the software through each release. It has maintained its position as a top performer on sites like Gartner, TrustRadius and G2 crowd for its features and high customer satisfaction rating.
Stay up to date with each Workday Adaptive Planning release as they are launched.
Our team of corporate performance management experts review each version to help Workday customers:
Get a breakdown of the latest features and functionalities added
See how the software has progressed
Decide what can be implemented for your organisation

Read the latest Workday Adaptive Planning release notes below. Alternatively, select any version from the history in the table of contents:
Workday Release 2022 R1 – Review: March 2022
Update and Append Structures for Import
Update and appending account structures has been streamlined by removing the existing "update" and "append" options and replacing it with "update and append"
Previous: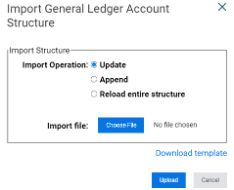 New: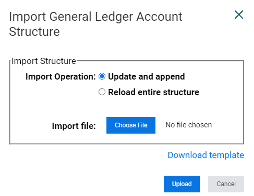 This allows you to update the existing account, level and dimension structures all within the one import process.
User Experience
Dashboards
The dashboard overview page has been enhanced and now is inline with the reporting overview page. A menu will appear down the left-hand side, separating dashboards and perspectives into their respective folders – whether they are personal, shared, snapshots or schedules.


Viewing and accessing perspectives has become easier with the addition of a search bar at the top of the screen. Users are also able to sort the perspectives in the folders by name, creator and created date.
When users checkout a perspective from the shared folder, a copy of the perspective is saved in the personal folder with the status column indicating that it has been checked out. At any point in time, the shared perspective can be accessed from the more menu.


As soon as users publish the perspective it will be merged with the shared perspective.
Matrix report viewer
The user experience for matrix reports has also been enhanced in this release. In previous versions, parameters were restricted to only display two on the menu bar, with the remaining hidden behind a change parameters icon. Now, parameters have been shifted down to sit just underneath the menu bar, making filtering reports a lot easier and more intuitive.


The icons on the menu bar have also been condensed – The save icon now uses a drop down arrow to allow the user to select whether to save or save as. Similarly, the download icon is condensed which prompts users to select to export the output into PDF or Excel.


Users can share the report and also see who has access to the report from the share icon. Using the advanced tab will allow you to select whether you want to show data on the report regardless of level access. (This should be used with caution).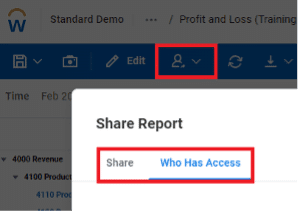 Previously, navigating back to the reports overview page from a matrix report viewer was tedious as the back button would take you straight back to your favourites folder, irrespective of where you ran the report from. Now, Workday remembers the location at which you ran the report from and will direct you back here from the report viewer.

Delay interface changes
Users are now able to delay the interface changes until the following release through the change visual preferences option. This can be found under Administration>System>Visual Preferences.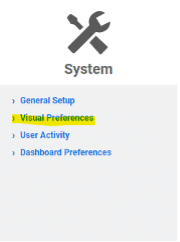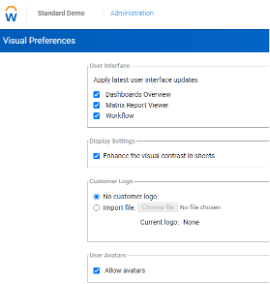 Modeling
Level, dimension and attribute codes for display names
Users are now able to control the way in which levels, dimensions and attributes are displayed. Along with the standard code and name, there is now a display name (similar to short name). Underneath the description, users can control the format of the display name. This display name can also be used as a label in OfficeConnect reports.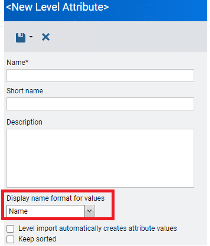 Cell Explorer in Cube Sheets
The cell explorer feature from cube sheets has been enhanced to pick up the dimensions used in the cube sheet to filter the target cube sheet. This feature makes the process of viewing and adjusting data from a cube sheet a lot more seamless then having to filter the target cube sheet for the required dimensions.
It is important to note that this feature will only work for dimensions that are shared between the source cube sheet and the target cube sheet. When the target cube sheet includes dimensions that don't exist in the source cube sheet, not filters will be applied.
Hide/Unhide columns on modeled sheets
Within the display options menu from modeled sheets, a new hide column checkbox is available to allow users to choose which columns to show and hide. Users are also able to deselect the Hide column checkbox to prevent other users from hiding the columns.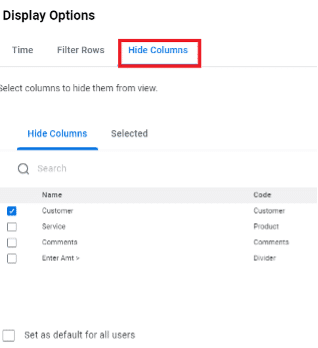 When the hide column checkbox is enabled and selected columns are hidden, a carrot icon will be displayed to indicate that there are hidden columns.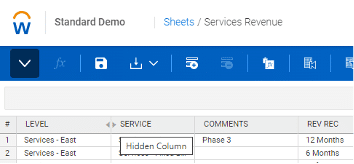 The hide columns option is also available on dashboard sheets.
When using the hide columns checkbox in a dashboard sheet, the hidden behaviour will automatically apply for all users who you share the perspective with. They will still have the option to hide/unhide columns from display settings. The reset to default property will reset back to the original perspective as per the administrators settings.
Model Management Quick Wins
Workday Release 2021 R2 – Review: September 2021 
Reporting
Reporting interface
In the Workday release 2021R2, the reporting overview page has seen some great enhancements and is now more aligned with Workday.
Workday users will notice that the reporting overview page will automatically land on the favourites folder. In addition to the existing folders, a new folder called "All" has been created. This folder holds all reports within the interface and can be searched to help locate reports, regardless of the folder they sit under.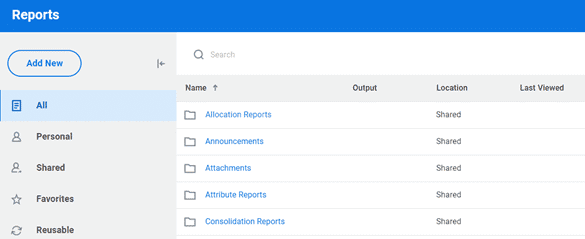 Enhanced OfficeConnect reports functionality.
In the 2021R2 release, the expand elements feature has been enhanced by allowing users to apply and expand in one click. By right-clicking on an element from the reporting pane, users can select Apply and Expand to add the expanded elements to a row or column.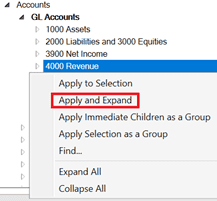 Alternatively, users can also use Apply and Expand from the OfficeConnect menu.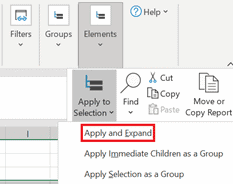 In addition, users can now exclude the uncategorised and "only" elements from an expansion through workbook properties.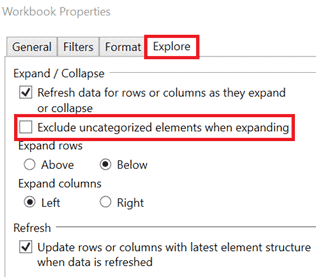 Perspective Context Filters
Context filters have become more efficient and easier to use by introducing a bulk save feature – meaning that multiple filter selections can be changed and refreshed once, rather then refreshing after each filter change.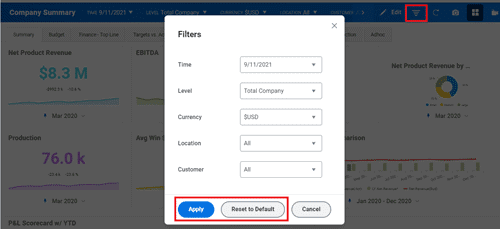 Users can still change the parameters from the toolbar at the top of the perspective, however these will refresh individually.
Users are also able to reset the filters back to their natural state, prior to selections being made.
The Workday release 2021R2 enhancements also include the ability to remember context filter selections after closing the dashboard, meaning the next time you open the dashboard the filters will already be applied as per your previous selections.
Sheets Management
The sheets overview section has had a major facelift. Both level assigned sheets and assumptions are easier to locate and switch between by bringing them together into the one window. Sheets can be searched using the search window and sorted for convenience.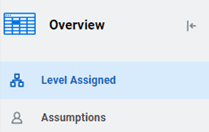 When users use the Explore Cell feature from sheets, they will notice that the audit trail and transaction details have been rearranged to make it easier to access.
Saving standard sheet view
Users are now able to save more view options in sheets, reducing the need to change the view each time a sheet is opened. Viewing by account or by level has also been made easier by allowing you to change the display in the minimised dashboard view as well.
Cube Sheet performance
Cube sheet performance has been improved by allowing users to hide rollup totals. Not only does this feature improve performance, but it also improves the visibility of data on the sheet. The more totals there are, the more indentations displayed on the sheet.
This was often criticised as it made the sheets look messy and chaotic, yet the only way users could clean up the sheet was to manually deselect the roll up name for each dimension and attribute. Hiding rollup totals will alleviate this issue and make the cube sheets more readable.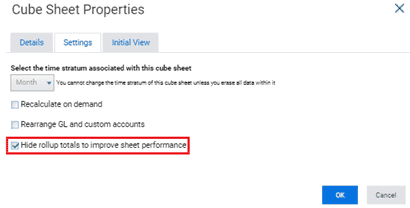 Suppression in explore cell
When using the explore cell feature in reports and sheets, suppression will automatically be enabled. This means that rows with blank or zero values will be hidden, providing better data visibility.
Users are also provided with the option to show zero and blank values by selecting the checkbox at the bottom of the screen.

Users are also now able to drill into the transactions on cube standard accounts from both the explore cell, as well as when you right click on the cell from the sheet view.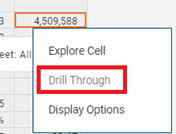 Modelling Management
Custom Accounts
Historical data can now be preserved when users add a new default/master formula to general ledger and custom accounts.
Previously, all data in all versions – including data in locked versions – were replaced when a default formula was introduced.
Now, when a new formula is saved, users are prompted with the option to either Preserve, which create data entry overrides and use the default formula for new versions – or Replace, which replaces all existing data in all versions (previous behaviour).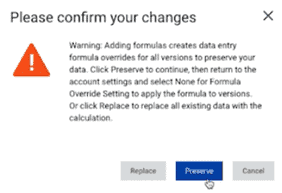 Model Management Quick Wins
Workday Release 2021 R1 – Review: March 2021
The first release of Workday Adaptive Planning for 2021 is here! The 2021R1 release has introduced new features for modelling and reporting and addressed some areas of improvement from previous releases.
Listed below are some of the exciting enhancements users can leverage to improve their budgeting and forecasting for 2021 and beyond.
Suppression in dashboards
In previous releases of Workday Adaptive Planning, users were not able to suppress 0 values in visualisations. This meant that when a column/bar had no data, a blank column/bar would appear. This caused some frustration for users as it had a negative impact on the visibility of the chart.
The Workday 2021R1 release has now introduced a suppress feature for charts which will eliminate this concern.
The screenshot below is an example of how the previous release handles 0 values in visualisations. As you can see, the Function (Uncategorised) still appears even though there are no values.

If you compare the first screenshot with the screenshot below, you will notice that the Function (Uncategorised) column has been suppressed as there was no data.


Something to consider with this feature is that suppression will not apply when the visualisation is broken down by time, and it will also not apply to geo maps.

Dashboard view settings
The 2021R1 release includes a new update for context filters in dashboards. Users can change the default level and time by enabling the override default property on the context filter. This has allowed for greater customisation, allowing users to modify the dashboard filters to suit their requirements.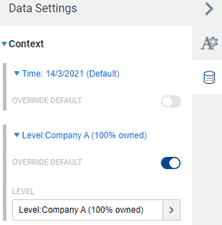 The introduction of this feature is an exciting step in the right direction. However, there are some notable limitations. Users are currently unable to set a default time period for a relative date (for example, prior month or current month). You are also only able to override the default values for the time and level filters.

Sheets on dashboards
Using sheets in dashboards has become easier in the 2021R1 release with the enhancement of the perspective toolbar.
When using a sheet in the maximised view, the context filters from the perspective toolbar can be used. If there are common filters between the perspective toolbar and the sheet, they will be disabled from the sheet view, which means users will need to use the filters from the perspective toolbar instead.

OfficeConnect ad-hoc analysis
The 2020R2 release introduced the ability to expand and collapse rows and columns to allow more dynamic reporting. This feature was great because users could quickly navigate between a high-level view of parent accounts and/or years or a more detailed view of the children. This did have some limitations, such as the existing report structure interfering with the expand direction as well as limited elements available for expansion.
The 2021R1 release has improved this feature and will help make reporting in OfficeConnect easier and more user-friendly.
Firstly, users are now able to control the direction in which rows and columns expand. From the Workbook properties, there is now an explore tab which hosts these properties.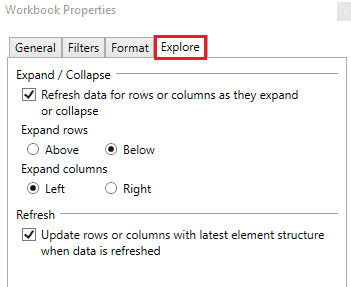 There are also options that allow the user to control the level at which to expand to. Under Expand, there are a few options:
"Expand", which will expand to the next level down (this was the previous behaviour)
"Expand All", which will display the entire structure
"Expand to leaf level", which will only show leaf accounts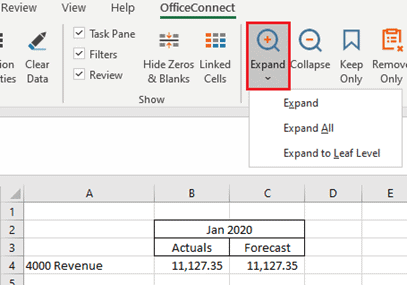 From the ribbon, two additional properties work hand-in-hand with Expand and Collapse. The Keep Only property and the Remove Only property will allow users to select specific rows or columns to "Keep" or "Remove" from an expansion. This gives users more flexibility around which accounts they want to show and hide. It's important to note here that using these features will break the expansion for further collapsing purposes.


Finally, users are now able to Expand and Collapse on custom dimensions and attributes.

Drill down from cube sheets
A new drill-through feature for Actuals on cube sheets has been implemented in the 2021R1 release.
Now users can either drill through by right-clicking on a specific cell from a cube sheet or using the explore cell feature. This will drill through to a Workday Adaptive Planning report, which has been set up through design integrations.
As mentioned, users must specify which report to drill through to from the design integrations page. From here, you can also specify which parameters will apply to populate the report. 
One of the great benefits of this feature is that you can specify different drill through reports for different accounts, allowing greater flexibility for reporting and analysis.
A few notes to consider is that the drill-through feature is not applicable for attributes or parent accounts.

Derived dimension values on modelled sheet rows
The 2021R1 release has seen some improvements for mapping rules in both derived dimension values and dashboards. This improvement introduces a new inheritance feature in which mapping rules applied to a parent level will automatically apply to the children of such accounts. If a mapping rule is applied at a child level, it will override the inheritance for that one instance.
This feature can be turned off by request if there is a specific requirement to have dimension mapping rules applied to a specific level.

Other notable inclusions in 2021R1
The following features are issued with a word of caution. Changes to accounts and versions can impact the current setup and structure of your model. If you are interested in making any changes to your accounts, it is advised that you contact a QMetrix consultant.
Calculated accounts
Creating calculated accounts has become more flexible in the 2021R1 release by introducing a data entry override setting. This will allow users to override the formula for a particular version and allow them to enter values without affecting the calculations for other versions manually.
This feature is available on calculated cube accounts, custom accounts and GL accounts with master formulas.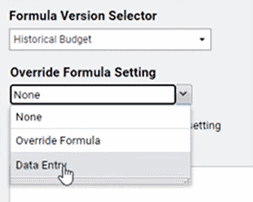 The introduction of a "disable version specific formula" setting property allows the user to delete the override formula. When this is enabled, the account will pick up the default formula for all versions (including locked versions).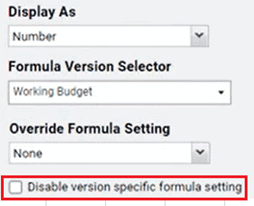 When a version was copied in previous releases, it would only include the default formulas, leaving behind any override properties. Now there is the option to Copy All Override Formulas when you copy versions.
Import cube and modelled accounts
There is now an import account structure button in both the cube and modelled sheet builders. This feature is an excellent addition as it will make managing and updating the account structures of modelled and cube sheets a lot more efficient.
Once you have exported the account structure through Generate Printable View, you will notice that there is now an additional column that holds all the account formulas. With this export, you can modify account details or create additional accounts and then reload this back in through the Import Account Structure button from the toolbar.

Watch our video review for more great features from the 2021R1 release
Workday Release 2020 R2 Review: September 2020 
Workday Adaptive Planning's 2020R2 release has seen several enhancements from all aspects of their interface, including Reporting, Modelling and Integration. These enhancements have helped streamline the budgeting and planning process for many of our Workday users.
Some of the more note-worthy enhancements are listed below.
Reviewing Sheets and Dashboards
A new preference feature has been introduced for sheets in dashboards that allow individual users to set their own sheet preferences. This allows for a more customised and personal approach as preferences can be set to suit individual needs and requirements.
Workday customers can interact with perspectives as usual. However, when they change filters or a display option, their preferences will be saved and be applied the next time they open the perspective. This feature is unique, which means that each user can have their own preferences saved for the same dashboard – eliminating the need to provide multiple views for a different audience.
Context Filters
Context filters on sheets have become more dynamic and user friendly by controlling the filter options available. When an attribute is selected from a context filter, the subsequent level and dimension filters will only be populated with options relevant to the attribute. Not only will this feature make it easier for users to get the most value out of their sheets, but it will also eliminate combinations of attributes, dimensions and levels that do not apply to each other.
Workday users can now filter sheets based on whether an element 'Is Empty' or 'Is Not Empty' will become particularly useful in data validation processes and check for data entry errors.
Reporting
Sharing and Reporting in both the web application and OfficeConnect has been improved in several ways.
Sharing reports has become more dynamic by allowing reports to be shared to specific users or user groups and level access. Report owners can now nominate precisely who they want to be able to view their report.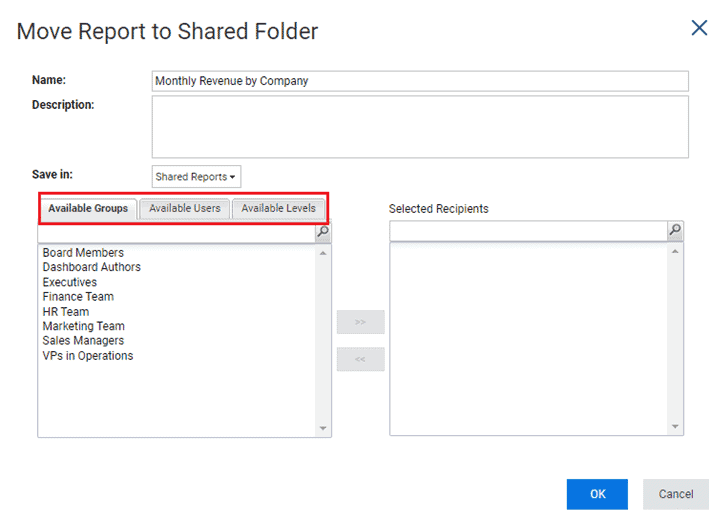 When a report is shared with a user, the user will also need the necessary level of access to view the data. Whilst they may be able to run a report that has been shared with them, they will only see data if their level of access allows them to do so.
Reports that are saved under a shared folder will be visible to all users who have access to the shared folder – however, if a user hasn't been given specific access to a shared report, the report will appear as disabled and cannot be run.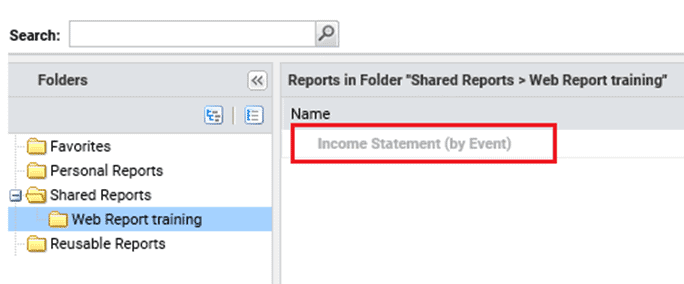 OfficeConnect reports have also seen some great enhancements.
In the previous 2020 release, a grouping concept was introduced, which allowed children accounts of the same parent to be grouped. This meant that when a new child account was added into the model or an account was removed, the elements and groups could be refreshed and updated to make the change visible in the report. Whilst this made the process of updating reports much more seamless, there were some concerns.
Any existing OfficeConnect reports built before the 2020R1 release were not eligible for grouping. That is – the only way to apply the grouping in an existing report was to rebuild the entire report's structure. This meant that a lot of users were not able to reap the full benefits of this feature.
In the 2020R2 release, this feature has been enhanced. Users can now update existing reports built before the 2020R1 release and utilise the grouping functions.
Users can either use the Group property from the toolbar or the context menu by selecting the accounts from the report.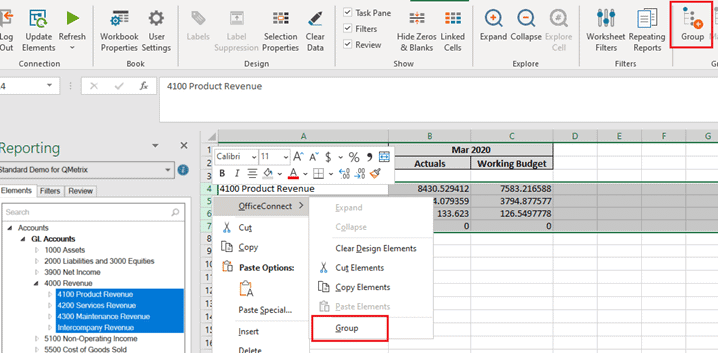 When using the grouping function, all elements must belong to the same parent element.
Groups can now be managed more easily through the Manage property.
The 2020R2 release has also removed the manual process of updating elements by providing a Workbook property to Include Update Groups in Refresh. This means by default; new elements will become available once the report is refreshed.
Modelling
The Workday Adaptive Planning 2020R2 release has introduced the concept of Intelligent Planning and Machine Learning to planning. Machine learning principles are applied to detect and predict any anomalies or outliers in planned versions. This is a brand-new concept for Workday Adaptive Planning, and to enable anomaly detection, users must submit a support ticket.
Using account formulas has become easier with the concept over override formulas. When a version is locked, account formulas are automatically saved as an override formula in that version. This allows edits and modifications to be made to the formulas without impacting the locked versions.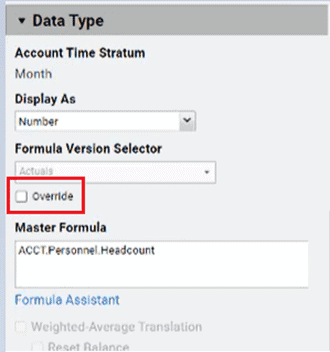 The process of updating shared formulas has also been enhanced. The previous process of modifying a shared formula required users to reload all of the shared formulas for a version back into Workday Adaptive Planning. 
In the 2020R2 release, there is an option to update and append, which enables users to modify and reload specific formulas.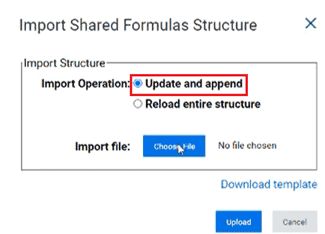 Want to learn more about how Workday Adaptive Planning can help your company?