85% of CFOs say their teams have direct access to data needed for reports, but only 17% spend time on strategic tasks. The other 83% of time is spent on non-value-adding tasks such as data gathering, cleaning and preparation (CFO Indicator Report).
However, this is changing as more organisations recognise the value of automation. With tools that are modernising budgeting, forecasting, planning and reporting, finance teams can spend less time on data gathering and fixing spreadsheets, and more time on meaningful strategic analysis.
Seeing this need, Independence Group NL (ASX: IGO), a leading ASX-listed exploration and mining company, partnered with QMetrix to implement IBM Planning Analytics (TM1) to improve their reporting, budgeting and planning capabilities.
Group Finance Manager, Struan Richards, shared with us his thoughts and tips on approaching and managing such a project.

Advice for implementing a technology solution

Firstly, understand what your problem is. What are you chasing a solution for? For example, IBM Planning Analytics (TM1) is a system that ultimately is just a tool. You first must get an understanding of what you are trying to achieve, and make sure that the solution (or Tool) will solve the issue.
Secondly, get a full understanding of the capabilities and limitations of any system. Make sure you pick a fit-for-purpose system for your needs. You might choose something bigger than you currently need but is necessary to cater for future growth and expansion, or you might choose something bespoke that ticks the boxes for your current state.
Thirdly, spend time and effort to fully scope your project. That includes working with your implementation partner to know what is expected and what is not; what is in and what is out. The demise of most relationships is when things are not clear and transparent and there is a breakdown in communication.
There are times when the vendor thinks something is over and above while the customer thinks that was included in the original scope. To cater for such situations, understand what the protocol is. If it is out of scope, what does that mean? Is there allowance for negotiation or does it mean a time and material cost?
Lastly, maintain progress throughout the project. Things won't get done by itself. Make sure you have some form of a task list with accountabilities. Schedule progressive meetings, have dialogues and open communication channels and ideally use some sort of project tracker. Be disciplined to close up the project and celebrate success.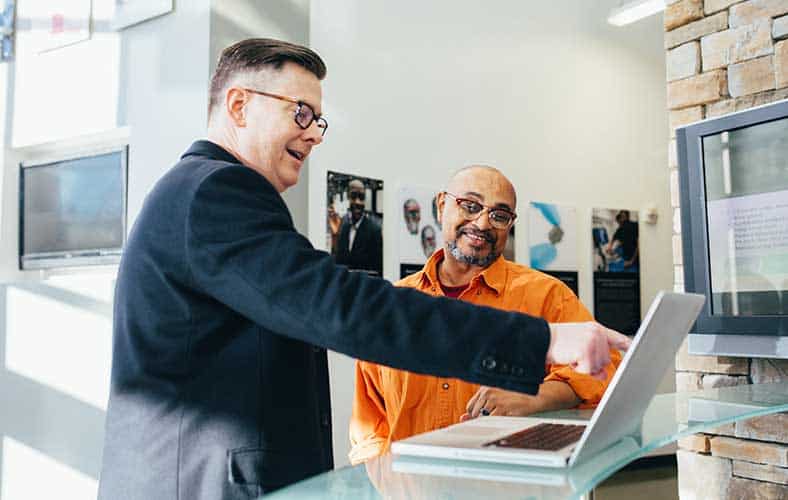 What to look for in a project partner

IGO selected a technology, IBM Planning Analytics (TM1) before searching for an implementation partner. These were their key criteria in determining the right partner to work with.
1. Flexible engagement model
Are you looking at a grand scale implementation, or a more bespoke phased delivery? In IGO's case they wanted a phased implementation approach they could potentially add or expand at a later stage. This meant they could try the technology first, which is more economical and less risky. They could also prove short term wins and get some ROI before investing further.
To cater for their needs, IGO chose a company that could offer a bespoke engagement model and solution.
2. Proven track record
Consider the partner's track record with the technology and in your industry. While finance concepts are the similar across the board, the nuances for every industry are different. You want to work with a partner that knows your industry and be assured that they can achieve your goals.
There is also benefit in having a partner who is genuinely interested in learning about the unique intricacies of your business and budget, so they can advise on best practices and help you be forward thinking in your approach to building the technology.
3. Dedicated support
When you need your month-end report, you need it now. With tight reporting timelines, having the right support when you need it is crucial.
Is the partner able to provide the level of help you need in a timely manner? Do they have standards and guarantees in place? Do they give you a sense of being able to trust that you will be looked after despite any problems – during but also after the project?
Struan says, "We did a pros and cons analysis between vendors. In the end we chose QMetrix because we found they had a proven track record of delivering results. They were dedicated to IGO as a client and gave us a sense of assurance that we would be able to achieve our goals."