July 2020 – QMetrix, a professional services company, has achieved Microsoft Gold Partner status in the Data Platforms competency.
As the highest standard of Microsoft's widely recognised partnership program, the gold status demonstrates best-in-class capabilities QMetrix has within this Microsoft solution area.
The status acknowledges experience and expertise in Microsoft projects, further validating the high levels of successful implementations and certifications by QMetrix.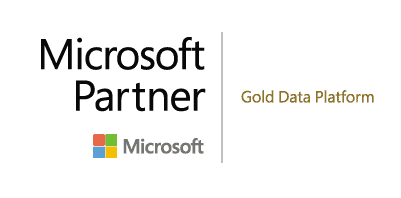 "Microsoft certifications show that you are keeping pace with today's technical roles and requirements. Each of these certifications consists of passing a series of exams, and give you a professional edge with the evidence of industry recognised role-based skills… It enables IT Professionals and Developers to validate their technical expertise through rigorous, industry-proven, and industry-recognised exams." – Microsoft
To be awarded the Gold Partner status, QMetrix has met rigorous requirements including having at least four qualified Microsoft Certified Professionals who have passed specific Microsoft exams.
Achieving the Data Platform competency means QMetrix has the certified capabilities to enable customers to harness big data and analytics on-premises, in the cloud, and in hybrid environments.
QMetrix Director of Data Management, Michael Coyle, says, "We are extremely pleased to have achieved Gold Partner status with Microsoft. It is validation of the team's skills and a credit to the great work they have been doing for our clients over many years. We look forward to continuing to build business solutions that deliver outstanding results".
About Microsoft
Microsoft enables digital transformation for the era of an intelligent cloud and an intelligent edge. Its mission is to empower every person and organisation on the planet to achieve more.
About QMetrix
QMetrix provides professional advisory services that empower organisations to operate with the agility needed in today's business environment. Their Master Data Management, Business Intelligence and Analytics, and corporate Budgeting and Planning solutions help to drive better business performance. They provide end-to-end solutions from analysis to design and delivery, serving clients across Australia.
To learn how QMetrix can deliver solutions for your business challenge, contact us today.