Celebrating a decade of business and partnership with QMetrix 

What a journey this has been. This month marks 10 years of QMetrix. 
As business owners we are filled with a sense of absolute pride, but more importantly, a sense of appreciation at our 10 year milestone. 
QMetrix started with 4 people, and we simply wanted to use our expertise and passion for technology to make a difference to organisations in our community. We really enjoyed what we did, and kept at it with a focus on excellence in our work and delivering value for our clients. 
Over the years we continued building on that and today, we have grown to a team of 30+ people who bring a wealth of specialised knowledge and experience to serve organisations across not-for-profit, infrastructure, professional services, transport and logistics, healthcare, retail, government, manufacturing and many other industries. 
First and foremost, we express our appreciation for the valued service of each of our team members, many of whom have been with us for quite a number of years – you are the frontline of our consulting business and without you, QMetrix would not be the company it is today. You continue to go above and beyond for the QMetrix brand and help us to be a grounded consultancy that honestly cares about our clients and the work we do. It is a pleasure working with you.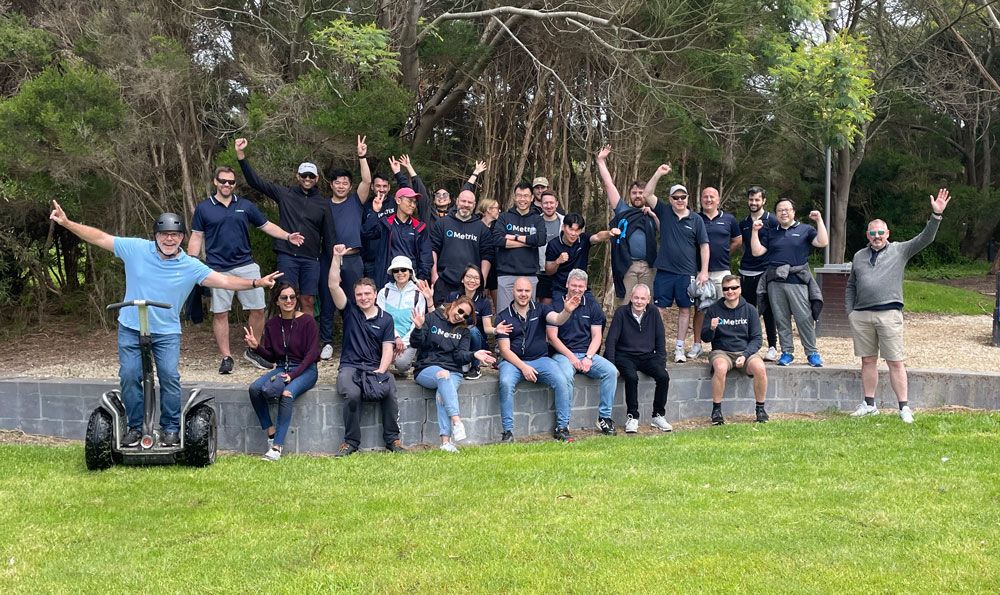 Secondly, we express appreciation to our clients for your partnership and trust. To our long-standing clients – you took a risk on a start-up consultancy many years ago. You saw our potential – and we strived to deliver great service and quality outcomes for you.
Thanks for taking a leap of faith that has helped bring us to where we are today. QMetrix has served over 120 clients in the past decade and we look forward to more exciting opportunities to add value to existing and new clients alike. 
And finally, to our vendor partners including Workday and Profisee. Thank you for recognising our commitment and expertise and above all, trusting us to build a thriving business by leveraging your market leading technologies. 
We have much more to achieve, and we have only just begun. We hope for the next 10 years to be as productive and successful as the last 10! 
To our valued employees, clients and partners, have a safe and relaxing break over Christmas and we wait with keen anticipation for even better things in 2023. 
Brett, Michael and David