How can the office of finance navigate the complexities of financial planning in Allied Health and related organisations in Australia? 
Allied Health and related organisations are an essential part of society, whether they operate hospitals, community health centres, aged care facilities, medical clinics, pathology and imaging diagnostics, or support home care through public or private funding models.
For these organisations to sustain or grow their service capability and make decisions that benefit their mission and push forward their strategic vision, there are many areas to consider. 
What does this mean from a Financial Planning and Analysis (FP&A) point of view? How can the office of finance strategically solve these challenges as a business partner?
In this whitepaper, we discuss:
The challenges facing Allied Health and related organisations across Australia
How the office of finance can play the role of a valued business partner in financial and wider strategic planning
How to work through staffing challenges and implement workforce planning
Effective disciplines and processes to manage cashflow and model financial plans
Assessing and planning for capex investments such as new technology and equipment
How to optimise efficiency for the office of finance, so the team has more time to do the things that matter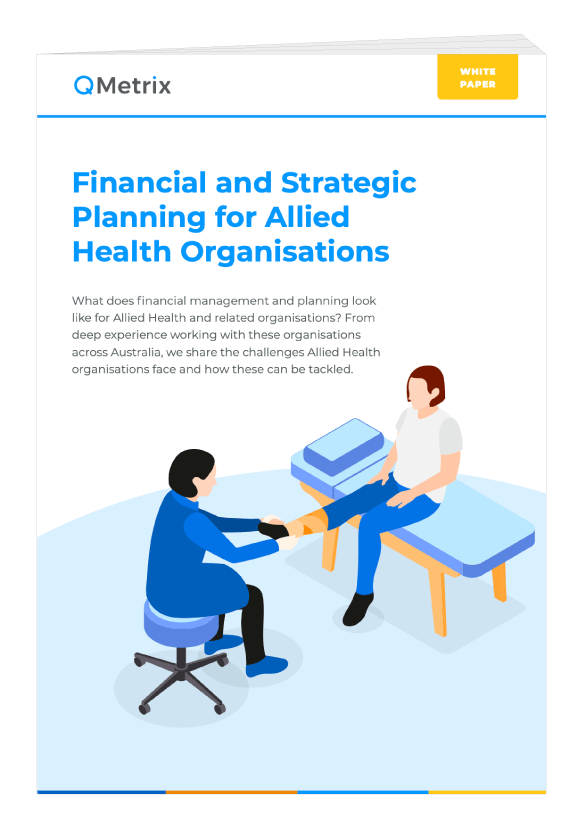 Fill in the form to download the whitepaper: Financial and Strategic Planning for Allied Health Organisations.