November 2021 – QMetrix, a professional services company and Master Data Management consultancy, has achieved status as Profisee's first Field Certified Partner – Gold status.
Profisee is one of the fastest-growing Master Data Management software companies in the market. Following a solid partnership and multiple successful implementations, QMetrix has now become Profisee's first Field Certified Partner – Gold status.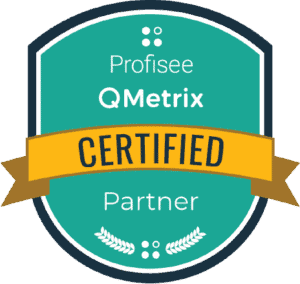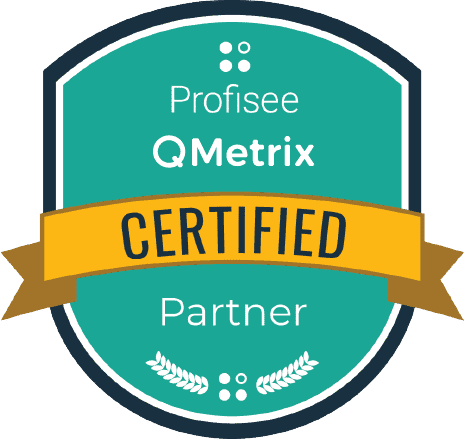 This means QMetrix has both consultants and solutions certified by Profisee, and is able to deliver Professional Services related to product implementations independently. It signifies the QMetrix team has thorough knowledge and ability to position and implement the technology.
QMetrix consultants have been certified through the Profisee Academy Administrator, Developer and Advanced learning paths. Consultants have also successfully participated in at least three Profisee implementations, taking increasing levels of responsibility in each implementation. These include implementations of both Analytical and Operational styles of MDM.
Profisee VP of Global Alliances, Tom Arra, says, "We are excited to congratulate QMetrix on becoming the first "Certified" Profisee Implementation partner in Australia. We have long had a strong relationship with QMetrix. When we announced the rigorous requirements for our "Profisee Certified" credentials, QMetrix jumped in with both feet and aggressively pursued completion of the requirements to lead the charge in driving toward delivering successful implementations of Profisee to achieve the goal of being the premiere MDM vendor globally."
QMetrix Director of Data Management, Michael Coyle, says, "Profisee is a product that works really well to transform data into meaningful information. Over the years we have continued to build upon our expertise of the platform and delivered success for our clients. As awareness and demand for master data management services grow, we have also continued to invest in our team's capabilities to deliver solutions that will serve our expanding client base. It has been a pleasure working with the Profisee team and this field certification further cements QMetrix's standing as a premium provider of data management solutions. We are honoured to be Profisee's first field certified partner".
QMetrix has implemented Profisee MDM for clients across different industries including Cricket Australia, AMP, Origin Energy, Australia Post, Springvale Metropolitan Cemeteries Trust, and City of Sydney.
About Profisee
The Profisee MDM Platform provides organisations a fast, affordable and scalable solution to deliver trusted data across the enterprise without the cost, complexity and risk of traditional MDM solutions. For more information, visit https://www.profisee.com
About QMetrix
QMetrix provides professional advisory services that empower organisations to operate with the agility needed in today's business environment. Their Master Data Management, Business Intelligence and Analytics, corporate Budgeting and Planning, and Forms and Workflow Automation solutions help to drive better business performance. They provide end-to-end solutions from analysis to design and delivery, serving clients across Australia, New Zealand and South-East Asia.
To learn how QMetrix can deliver solutions for your business challenge, contact us today.