It's official! QMetrix has just been named a Great Place to Work®. We are super proud to have achieved this certification. It is a reflection of our amazing team and the exceptional workplace culture we have built together.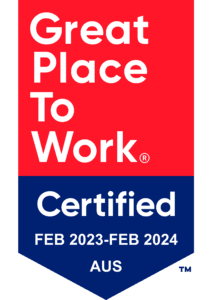 What is the Great Place to Work Certification?

Great Place to Work® is the global authority on workplace culture. It assesses culture based on an anonymous Trust Index Survey employees fill in, and a Culture Brief of the organisation. 
They are the data scientists behind the Fortune 100 Best Companies to Work For® list, and their research is backed by data from over 100 million employee engagements surveys. This provides a benchmark used globally to measure workplace culture and recognise employers who create an outstanding employee experience. 
How we make culture a top priority

At QMetrix, company culture is high on our list of priorities. Over the years, we have invested in different initiatives to build an ecosystem that prioritises our team and ensures their voices are heard.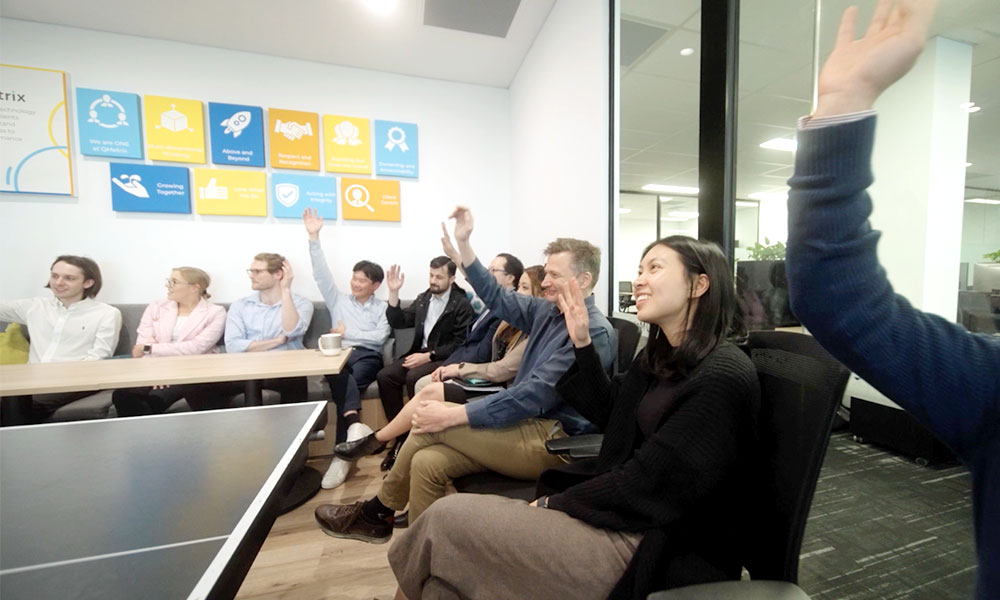 Some initiatives over the years include:
Collectively developing our shared values which have come from the ground up

Investing in a HR platform to enable management and provide greater transparency with goals and recognition

Creating a voluntary social committee which plans regular activities everyone can get together for

Introducing an Employee Assistance Program with telephone and in-person options

Further investing in the wellbeing of our team to become Mental Health Accredited (soon – we're in the process)

Flexible working arrangements

(Near) endless snacks, fruit, drinks and barista-standard coffee (Melbourne speciality standard) at the office

 

A 10th anniversary company trip to thank the team for their efforts in bringing QMetrix to where it is today
Building and fostering a team culture certainly takes a lot more than the above. In many ways it is simply the interactions we have with each other and the standards to which we hold ourselves and each other to. However, the coffee, drinks, social events and 10 year birthday bash does help! 
We understand that work is more than "just" work – it is a big part of our lives, and what we experience has an impact on our personal lives. We believe it is important to enjoy what we do, and who we do it with.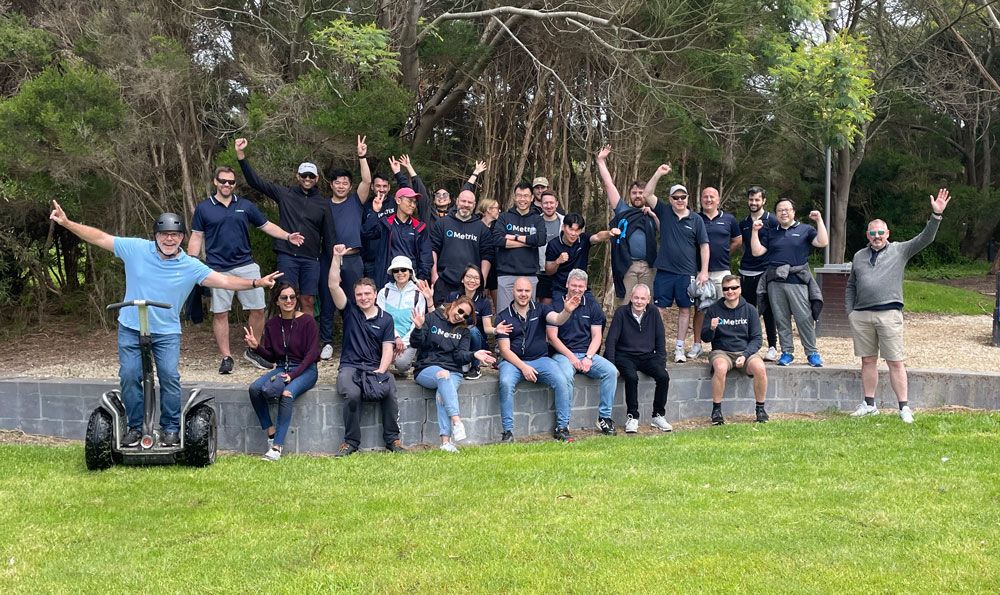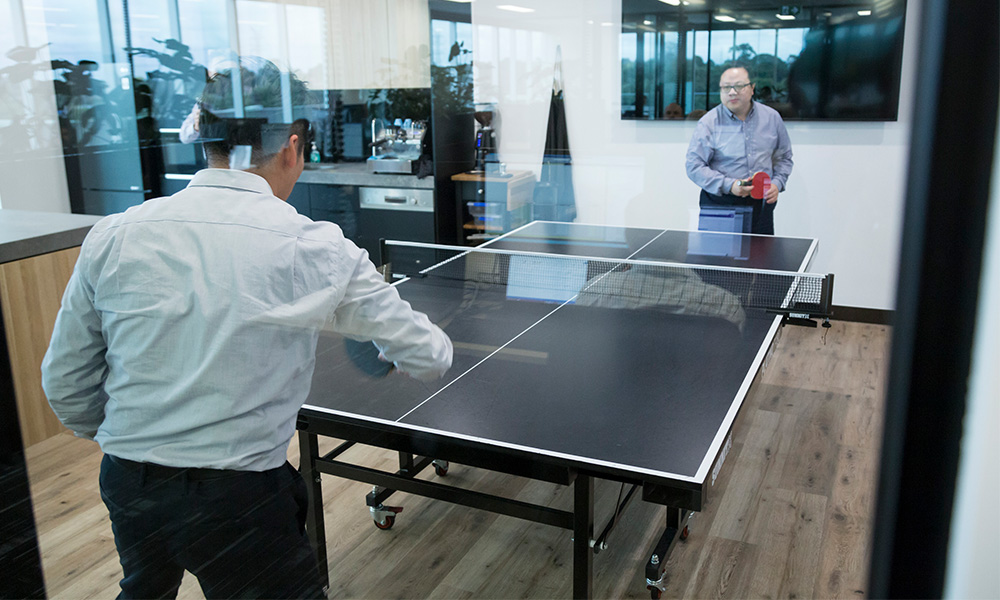 Results from the Trust Index Survey – a 95% positive rating

We took on the Great Place to Work® assessment as a way to explore what is working and what can be done better, and to benchmark ourselves against global companies. 
We are so pleased to announce a 95% positive rating from this independent analysis!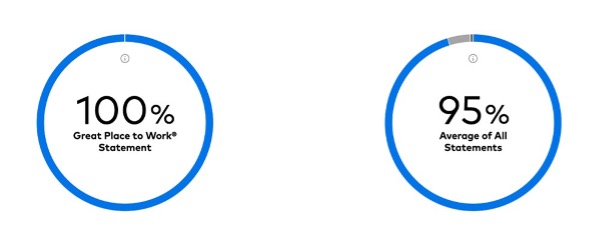 Some of our highest rated strengths include:
99% Justice: Our employees perceive that management promote inclusive behaviour, avoid discrimination and are committed to ensuring fair appeals.
98% Support: Our employees are provided with training opportunities, resources and equipment as well as appreciation of professional accomplishments
97% Engagement: People are tuned into their work, give of themselves and their talents, and act as owners of the business.
96% Community: We have developed deep levels of camaraderie within our group, and our employees consider that there is a sense of 'family' or 'team'
97% Innovation: We are able to continuously improve, adapt quickly and generate game-changing opportunities. Whether it is finding new and better ways of providing values and responding to unexpected challenges, this is a strong indicator that our business will be 'healthy tomorrow'
98% Leadership behaviour: Our people have a positive experience with leaders' behaviour and it resonates with the company's strategy and values. A positive experience of these behaviours for employees on all levels is a key differentiator among the best workplaces.
100% say that taking all things into account, QMetrix is a great place to work.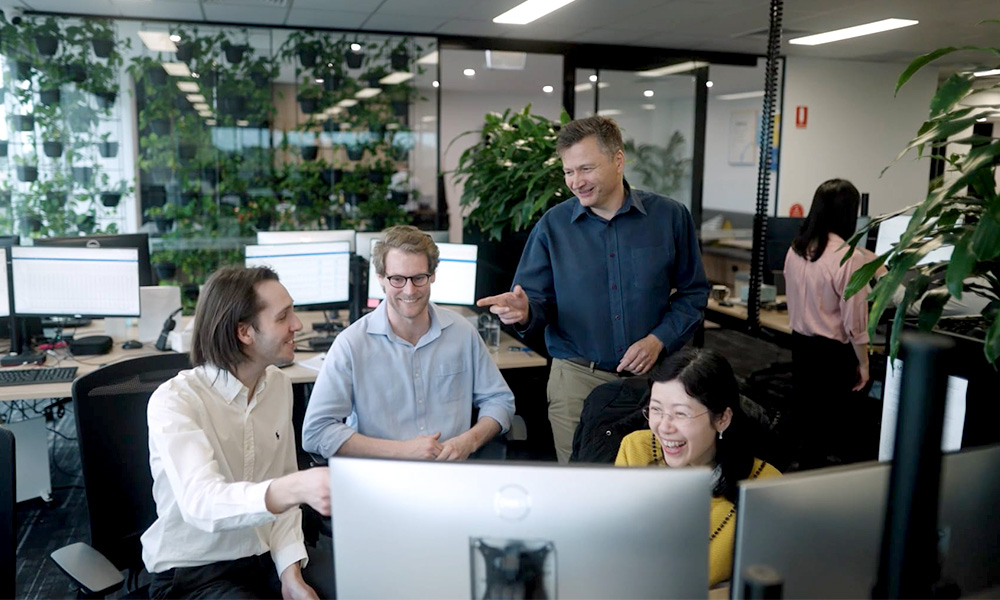 What the QMetrix team says about our culture

Brenda Lai, a Senior Consultant who has been with QMetrix for more than 4 years, says, "At QMetrix, we embrace people of all experience levels, cultures and backgrounds. The directors understand and appreciate the value of a diverse team and make efforts to hire people with good attitude.
"Our leaders are good listeners and open to constructive suggestions. I feel supported and am always encouraged to contribute ideas and express my concerns. We are allowed to learn and grow by exploring new things and sometimes making mistakes. Our team has also adopted the habit of sharing knowledge with each other so we are constantly growing.
"Moreover, the working environment at QMetrix is nice. I can sense and appreciate the intention to share results and achievements with all employees through things like treats and company-wide activities."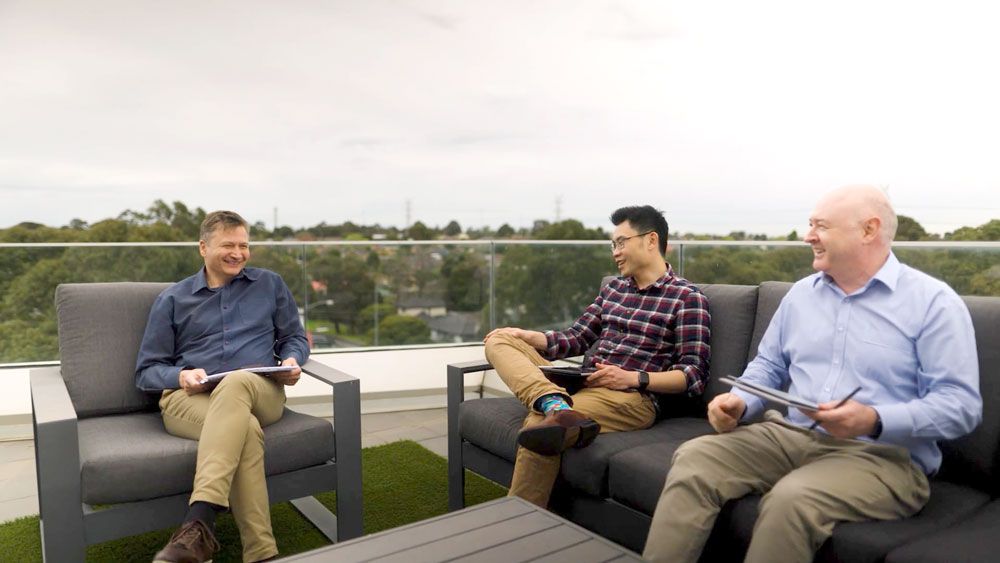 David Huynh, Director at QMetrix says, "We are so thrilled with the results! Team culture has always been at the forefront of our minds here at QMetrix as it underpins our principles and standards, and how we approach our work every day to deliver great outcomes for our clients. 
"This recognition as a Great Place to Work reinforces that as a business, we are on the right track in creating and fostering an environment where each individual feels safe, supported and empowered in their role to make decisions, take on new opportunities and progress their careers." 
QMetrix is proud to be a Great Place to Work. Come join our team!