With Adaptive Insights, there is a better way to budget and plan
The world's first Business Planning Cloud for finance teams makes it easy, powerful and fast.
Are you bogged down by arduous and manual budgeting?
Does budgeting season always seem like a mad frenzy? As fellow finance professionals, we understand. To get the job done, it can be hard to get stakeholder collaboration and the process is often simplified or rushed. Then, there is the frustration of consolidating piles of spreadsheets – often with broken formulas.
So much time is spent on data collection, which can become outdated. It leads to a reactionary mindset and delays in key decision making. But this doesn't have to be.
Move from spreadsheets to strategy
With Adaptive Insights, your finance team can avoid time consuming reporting processes and data inaccuracies that typically plague Excel based reporting. You can take the lead in keeping key stakeholders abreast of financial performance in a collaborative, comprehensive and continuous way.
Created by an ex CFO for finance professionals, Adaptive Insights is the world's first business planning cloud. Easy, powerful and fast, it empowers you and your finance team to better manage your business and make smarter decisions.
How QMetrix can help your business grow with Adaptive Insights
We work together with clients to achieve the right outcome for their unique business, providing end-to-end solutions for analysis to design and delivery.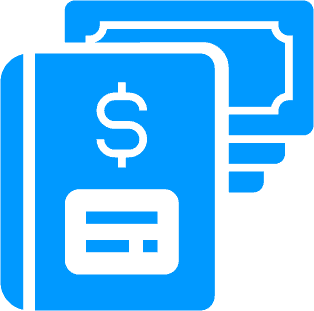 Partnering with your organisation, we take time to understand your critical business drivers, challenges and objectives.

We share our experiences, industry knowledge and challenge your thinking on how to do corporate performance management, budgeting, forecasting and planning better.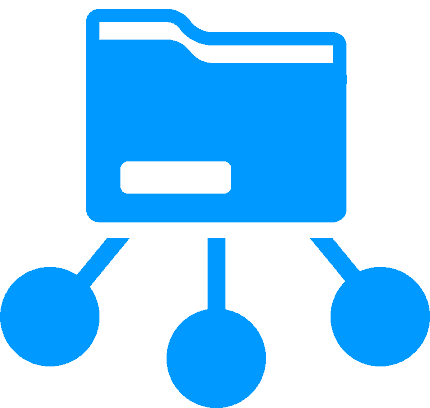 QMetrix is a Gold partner of Adaptive Insights. Using best practice we enhance your planning models and design them, considering the project scope, outcomes and timing to deliver value for your organisation.


We plan for today, but also for the long term so the solution can grow with your business.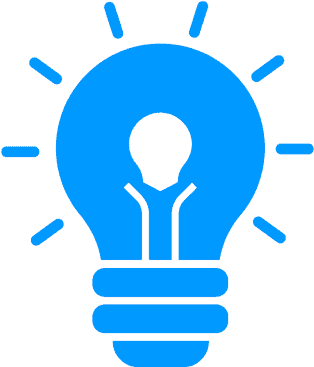 To ensure your finance team can maintain and manage the Adaptive Insights models, we provide training and ongoing local support.


Our consultants are permanent staff members and are with you every step of the way including post-delivery. If you need help, we are just a phone call away.
Corporate performance management
for the office of finance and beyond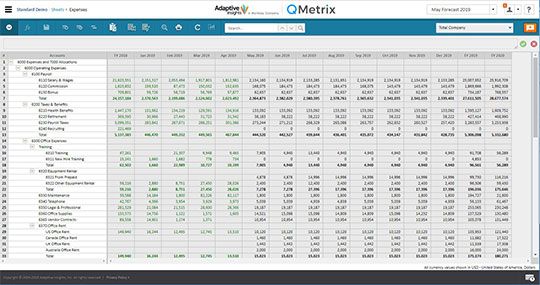 Budget, plan and forecast with an intuitive Excel-like web application
Adaptive Insights offers a leading cloud-based budgeting, forecasting and financial planning software for sales projection, cash flow projection and balance sheet forecasting.
The planning and forecasting engine enables powerful financial modelling with an easy-to-use, drag and drop interface. You can create scalable driver-based models such as revenue, expenses, capex, opex, payroll across budgets, forecast and long-range plans.
With its Excel-like interface and modelling capabilities, it is intuitive for finance professionals to use, while also having all the controls of an enterprise collaborative application.
Gain business intelligence – analyse easily with dashboards and reports
With this easy-to-use platform you can customise dashboards with data visualisations like dynamic charts and graphs, and provide management reporting.
Create customisable dashboards with drag and drop (no coding required)
Analyse on the fly with interactive drill down features
Slice and dice management and financial reports – split reports to cost centre owners in various formats
Visualise KPIs as well as access the underlying data
Centralise and share key metrics and visualisations
Create Board Pack reporting via an Excel, Word and PowerPoint add-on
Deploy and access across multiple devices
Trigger emails based on metrics
Empower stakeholders with dashboards and reports they can interact with and personalise, and give executives visibility on performance and results with speed and ease.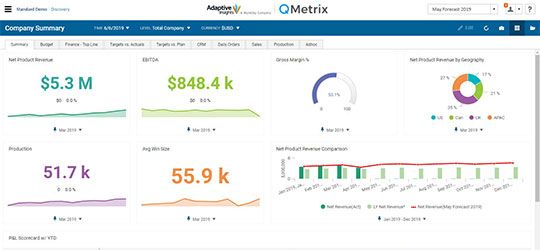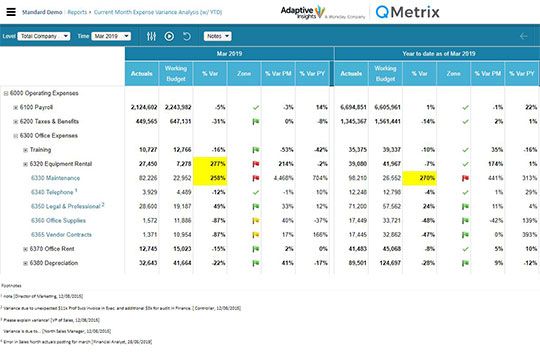 Publish the latest reports in Microsoft Office quickly
Create reports, board books and presentations with Microsoft Excel, Word and PowerPoint. Once you customise your reports, you can refresh your latest figures – be it actuals, budgets or forecasts – with just the click of a button.
It significantly speeds up the month end close and reporting process as all the trusted data, facts and figures are updated when you change to a new month. This leaves the finance team to simply focus on the value-add commentary and variance discussion.
Seamlessly integrate with multiple data sources
Adaptive Insights integrates seamlessly with standard and custom data sources, in the cloud and on-premises. These include ERPs, CRMs, GL, proprietary and data warehouse sources like SAP, Oracle, Netsuite, Sage Intacct, Microsoft Dynamics, Salesforce and Workday. 
When data flows automatically between systems, you save on manually pulling and importing sheets. You also won't need IT to manage your data.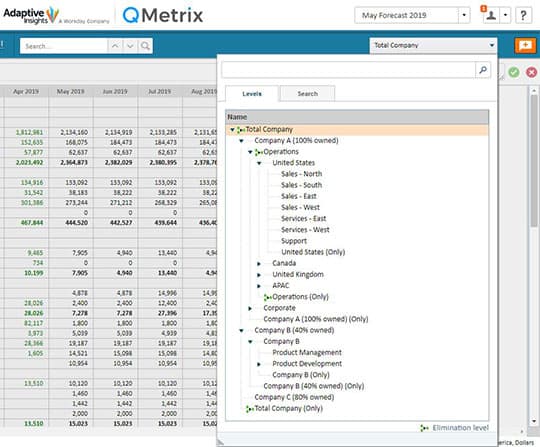 Accelerate financial consolidation in an easy-to-deploy cloud service
Reporting for multi-entity organisations with complex structures is already a time consuming and tough enough job, so imagine trying work that same logic into your budgets, forecast and what-if analysis.
Adaptive Insights assists organisations with multiple entities in handling intercompany transactions and eliminations. It does automatic consolidation of each contributor's budgets, then rolls up and summarises based on defined structures.
It considers the intricacies involved with your actuals, budgets and forecasts. This includes when:
The percentage interest in one or more entities changes up or down, or from controlling to non-controlling etc
Reclassifying accounts when consolidating the subsidiary's GL to the parent's GL
There are changes to elimination and allocation rules
Exchange rates must be considered for multinationals
Adding new entities through takeovers and mergers
With Adaptive Insights you can look forward to a streamlined,
collaborative, transparent, accurate and speedier financial close.
See how Adaptive Insights puts planning, forecasting, analytics, financial consolidation and reporting at your fingertips. Watch the video.
Want a personalised tour of how Adaptive Insights works?
With Adaptive Insights, you can spend less time on spreadsheets and more time on strategy.
Easiest to use and deploy CPM and BI suite – no IT required
Enable cross-team collaboration and drive accountability in the planning process
Comprehensive web and Microsoft Office reporting – create compelling visuals quickly through drag-and-drop dashboards and scorecards
Intuitive Excel-like interface
Cuts planning and consolidation by up to 70%
4,350+ customers worldwide
Scalable
Comprehensive online help, knowledge based and e-learning training portal
Anytime, anywhere access on the web and mobile – stakeholders have better visibility into business performance
Get 100% consistent, integrated and timely data – for faster, accurate, more agile decision making
#1 in Customer Experience, rated by Forrester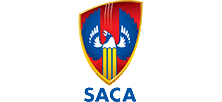 Historically, SACA ran an annual budget on a spreadsheet-based model. There were collaboration, efficiency and integrity issues.

Learn how Adaptive Insights has changed that to faciliate better planning and business partnership. Furthermore, SACA now runs a quarterly rolling forecast which enables them to look ahead and be agile.


Frequently Asked Questions
"With Adaptive Insights, we have implemented a quarterly 18 month rolling forecast. It's a lot easier than we could have ever hoped."
Jarrod Thorn
Management Accountant, South Australian Cricket Association
It's time to budget and plan in a way that is easy, powerful and fast
Let's move from spreadsheets to strategy.  
"The team is more engaged in the budgeting process, which is a significant win given the typical challenges organisations face when it comes to having the wider business involved in budgeting."
Finance team member
TasWater